Jamie
As promised, I've been making lots of booties! I've been working with the yarn that I have on hand but have indulged in another order. These are finally starting to feel like I get them :) I love crochet projects!

Shannon
Toasty tootsies for me thanks to these awesome slippers from Jamie!!! Yippee!! I love 'em :)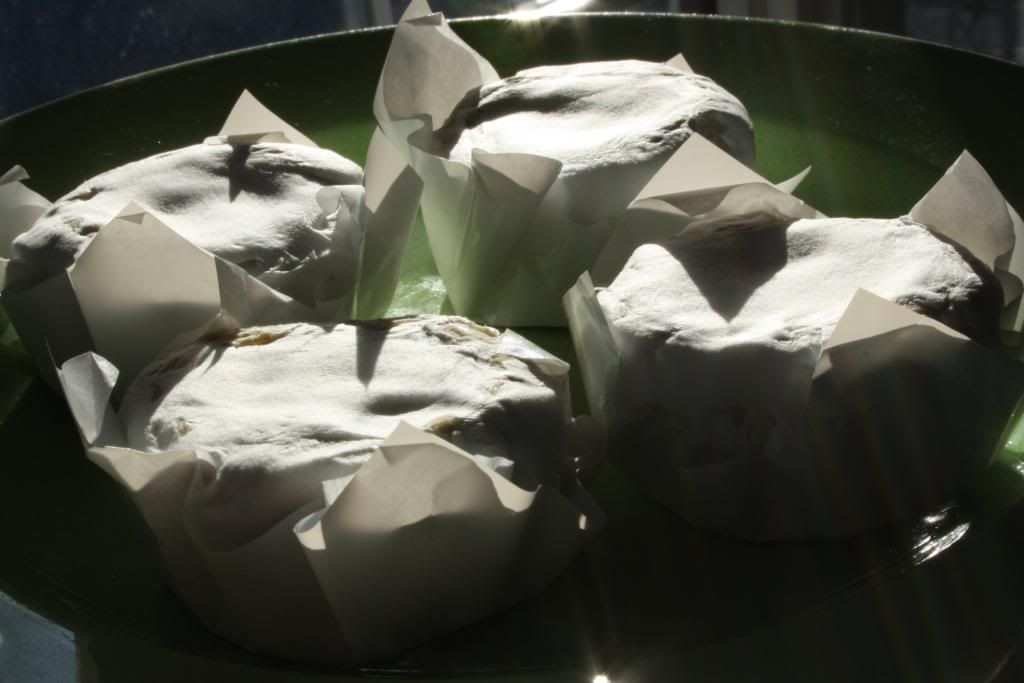 Suzie
Yesterday I took over 200 photographs. I keep waiting for a day where the sun isn't absolutely blaring into my window creating harsh (yes, kind of cool) lighting. A plethora of sunshine in November when the sun is low and jamming in through my window is not something I am used to. Normally I wouldn't complain either but with the sun going down at 4:30, there is only so much time and opportunity. So I went crazy yesterday and just got it done.
BTW, Brie experts, does Brie sometimes taste like mushrooms to you? I haven't had it in a while so I'm not sure what's normal anymore but these mini cheese wheels tasted mushroomy.