Jamie
I still can't quite believe it. The interloper came for breakfast! I saw him out back, scooting along hte fence. I opened the door, thinking for sure he was going to scamper away, but he came right over. It's certainly colder and for sure this is his first winter and he's looking over his shoulder more. Though, as I said yesterday, he's getting bigger and his fur is nice and shiny. I'm so glad he felt okay to come close and have some breakfast. Be still my heart :)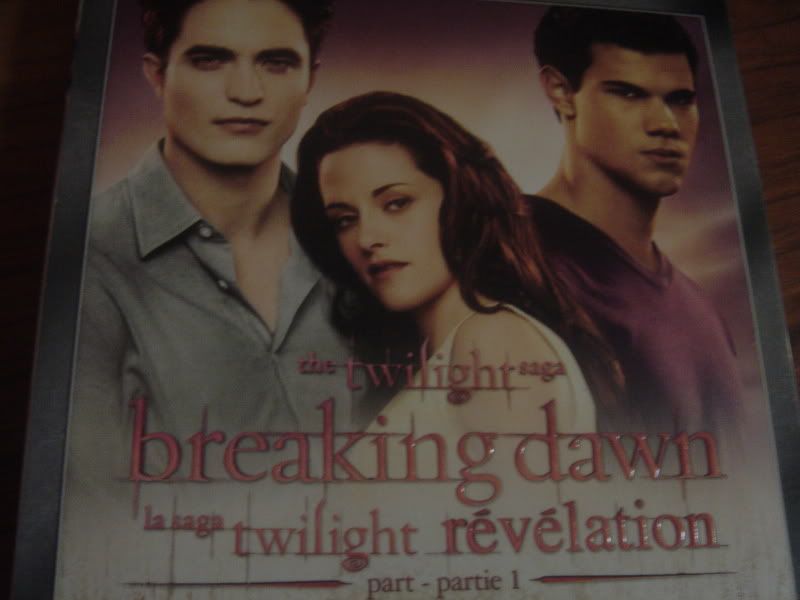 Shannon
Wow, epic week of re-watching and finished the re-watch with Breaking Dawn Part 1, and I continue to be impressed with how good this film is and how female centric and strong they go with it, although it can be a hard watch too. Vlog will be up over at my
YouTube page sometime today
and now I can't WAIT to see the final film tonight!
Suzie
I did one of my stART projects and finished a little video reveal of what I got at Beadaholique. So, I spent my day mostly at the computer. I also did
a giant PC holiday treats box reveal
complete with Christmas music and holiday sparkly text. People love seeing reveals so I thought why not? And I love doing videos. In fact I am loving them so much, I don't want to stop. I just hope people enjoy watching them as much as I like doing them.