Jamie
I love these inspiration pictures that I have on the side of the bookshelf by my desk. The bottom one was sent to me by MarilynM, who saw it and thought it was my style. How right she is! And the top one I saw on Pinterest the other day and immediately fell in love. I've printed it large here and also have a smaller copy in my journal. What an amazing presence.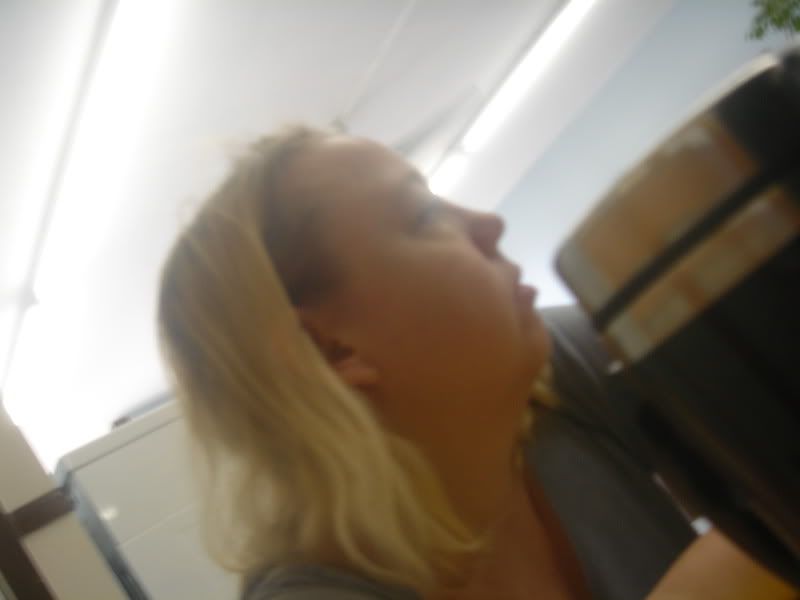 Shannon
The big excitement was getting out to the laundromat. WOOHOO! Clean socks again! The world is a better place. I usually do my morning pages when I do laundry and it was a quiet day there, and I was the only one there when I snapped a few pics and I realized I don't take a lot of pics of me anymore so I might try and do that for Tuesdays with a callback to the SPC Self-Portrait Challenge back from the years when we started blogging. I'll see. Also had a nice experience at the laundromat helping a lady understand what coinage works in the machine. She was very sweet, and it reminded me that even when we don't understand something, we can ask for help, even if we don't speak the same language (which we didn't!).
Suzie
Again, no photos. Don't feel you have to watch all my videos, LOL. I just seem to be doing them more lately but I will get back to my photos. I tried to do Shannon's trick with the piece of paper but it was too big. I gotta get one of those little thingies you have Shannon and small cards. So this is just a vlog with some updates.