Jamie
It was a coffee shop kind of day yesterday! Art picnic in the morning and Creativity Coffee in the afternoon. I think homes, theatres, art galleries, spas and coffee shops are my favourite places to be!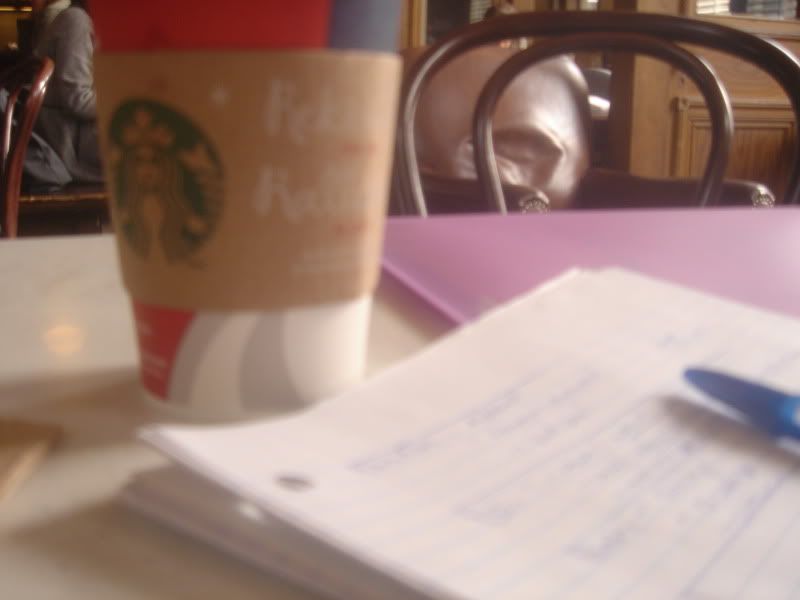 Shannon
I really meant to take a picture of cat food, because that was my errand of the day but sometimes I get freaked out taking pictures in stores so that must have made me forget! Lucky for me pre-buying-cat-food I snagged a pic of journalling at the coffee shop. I tried to get an image of the holiday coffee cup sans-slip-sleeve but that sucker was NOT coming off. I guess yesterday was a day to roll with it, no matter what happened!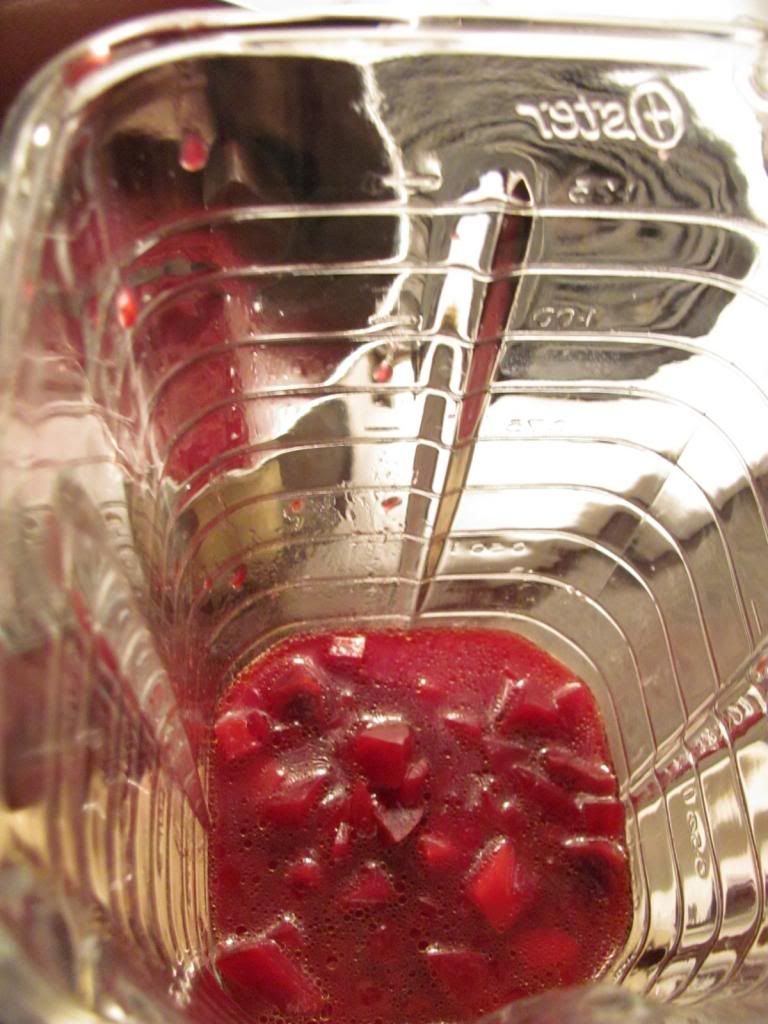 Suzie
Yesterday was all about food! I made a beet soup from the True Blood Cookbook but haven't eaten it yet. It was a little thin so I am going to reduce it a bit first and then take photos of it. Lorraine's old Oster blender totally rocks, I love making soups and purees in it.
Beet soup has always scared me but it makes Russell Edgington reminisce so I had to make it! And yes, I will even eat it. :)