Jamie
Being in the studio, I'm so aware of the change in light and season. Often just before dusk, there's this weird contrast of darkness in the distance but bright light shining on the houses below. It always catches my attention. I wish my camera would capture it more readily! It occurred to me that with the studio I have something I asked for when we moved to Montreal. Yes, I was in grade 2 when I asked Mom if I could please have "an eastern exposure." LOL! I've always loved houses.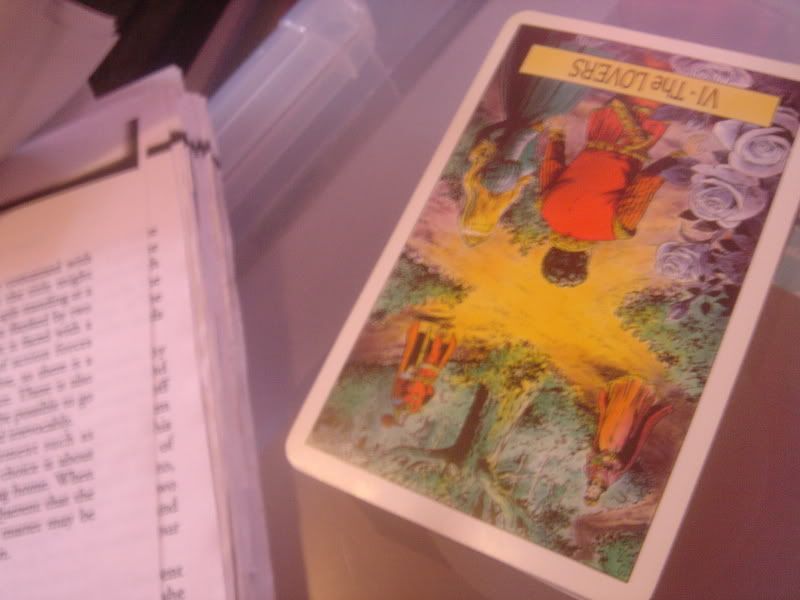 Shannon
I was really working through the tarot this summer, but the totally stopped. Then I drew another card on the weekend and I was like, um... no (had such a drastically different interpretation/sense of the card than it's actual definition, so then I decide instead of just not working with the cards, maybe I just need to switch decks for a bit. So I sawpped out from The Sacred Rose to the Arcus Arcanium deck, one I almost only use to read for other people and I was like OHHHHHHHHHHHHH. It worked so much better. YAY. Hopefully that's will keep me keep in touch with the cards, just with a different deck. For now.
Suzie
Didn't do much yesterday except finish off the Hal-Con coverage. I added all my favourite costumes and moments to one video so it took quite a while to put together but it isn't too long. Sadly I am still pretty sick but at least my head doesn't hurt as much. As sad as I am for the Hal-Con posts to be done (and I really am) I am looking forward to getting back to other projects and especially my kitchen!