Jamie
So... I'm meeting up with my friend Annabel for a glass of wine and I'm there early so I stop into Indigo. There's quite a buzz in the air, quite a few people around, and I'm like, "Hmm.. I wonder who is going to be here?" Pete flippin' Townsend, that's who! (No pun intended) I couldn't believe it. He arrived just in time for me to take a picture before I headed out to meet Annabel.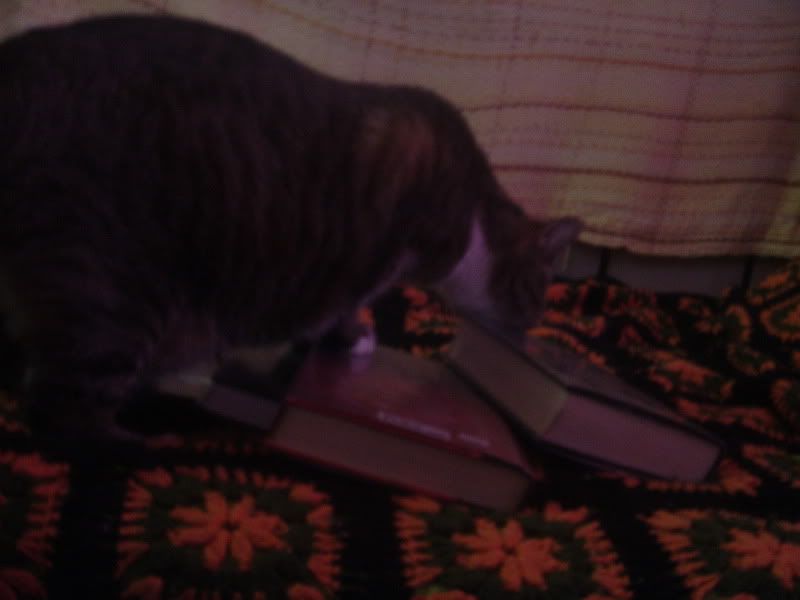 Shannon
I got out to the library yesterday (I even did a
Library Loot Vlog
!) and got a whole bunch of exciting stuff. Looks like Gobo finds it exciting too! I should try and keep him a little more away from the library books because other people will read them and ... like .. allergies & all. But that will be next time! This time I'm set on enjoying the moment!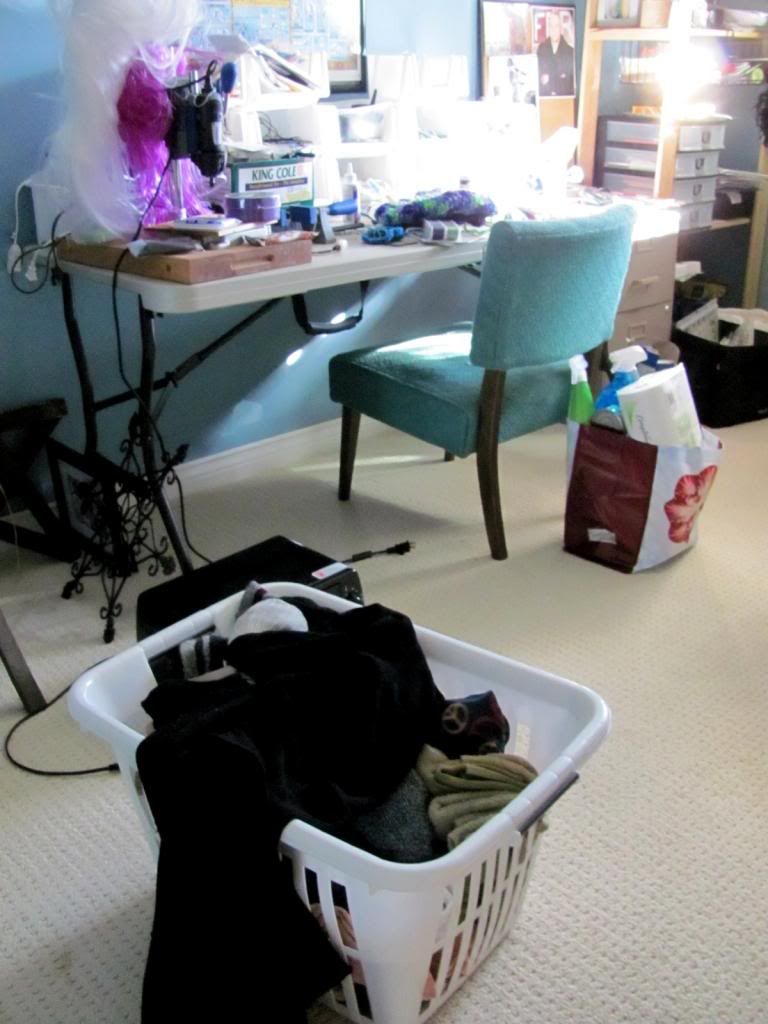 Suzie
My crafts room continues to be a disaster. Even a dumping group for my clean laundry (which I have put away). I think I have to really give it a once over before I can expect myself to want to spend time in here. I really do not like mess. Project number 1? Move my drill press to my bookcase and get my mini toaster oven off the floor. Just doing that would make a big difference.