Jamie
I love co-working with
Tanya Geisler
. We have a wonderful time, working hard and bouncing thoughts and ideas off one another. Another treat is visiting with her cats! Yesterday all three came and had cuddles. It was such a treat! Aren't they beauties?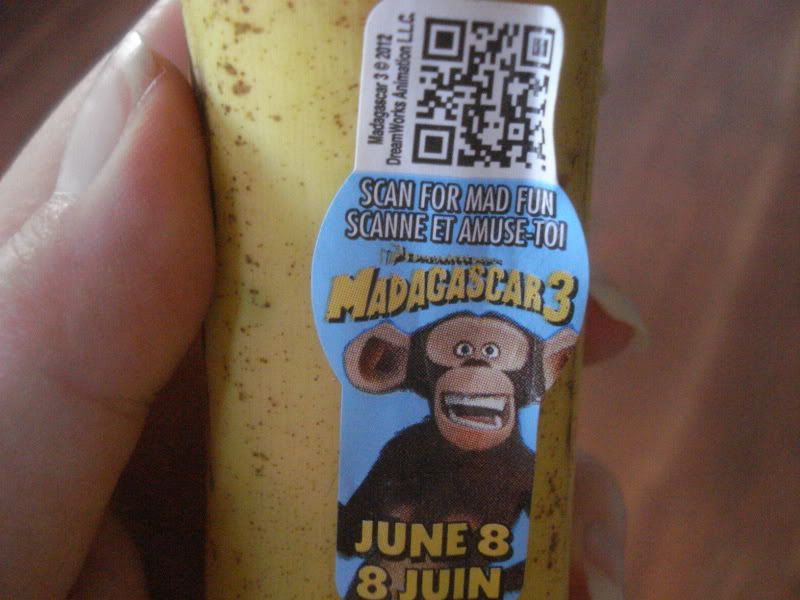 Shannon
I was oddly lacking in photos yesterday but I did have this one, of advertising...on a banana. I love film, but this is going to far!
Suzie
This is like the only photo I took yesterday. I finally found these condiments in the meat section of my store but they did not have the caramelized onion relish, the one I wanted to do a review! I probably should not have gone out yesterday. It was so cold and damp and I have been coughing a lot every since.