Jamie
I've turned this little pretty space in my studio into a real altar. Each element has so much meaning for me. The art is from the lovely Lori Portka, who was a guest on Creative Living with Jamie. The beautiful fabric art is from one of my very first blogging friends, Claudia of Chest of Drawers. The northern stone is one of the many that I always pick up on my adventures. (There are a surprising amount of these stones in little corners of the house._ The white sage is I believe from you, Suzie! The smell is so beautiful, cleansing and pure. The candle I bought for Susannah's book launch and the aroma takes me to the spa. The dragonfly shell I made as a part of an art project in Expressive Arts training. In the centre, a gift from Justin - a true crystal ball.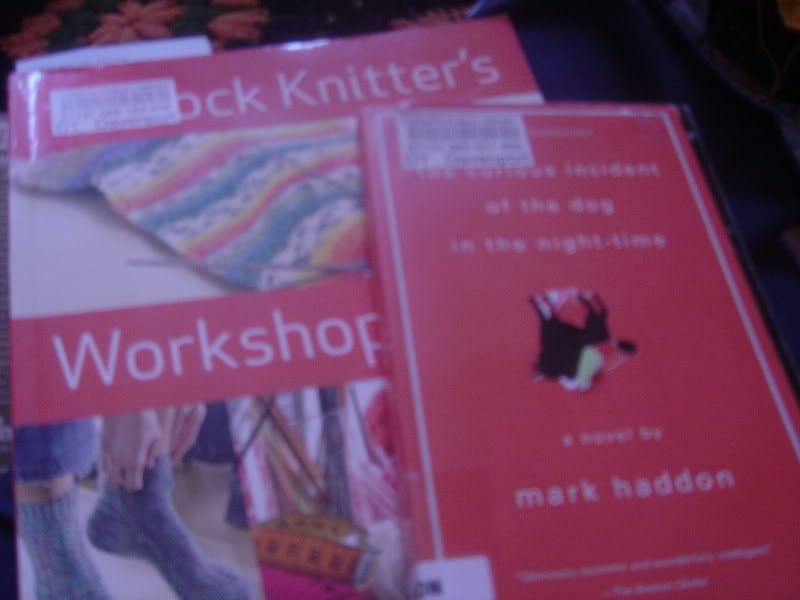 Shannon
Library Loot!!! OMG I was sooooo excited to get out to the library this week and see how far away the one in the other direction was. Big thank you to Jamie for coming with me, I've been hoping to get there so for long and now I have!
Suzie
I finally had a little energy and time to finish up some projects. I was going to make a 3 truffle pendant necklace but realized, I don't like fussy and complicated necklaces. So I am probably going to do three different necklaces or a might make a bracelet with two of them. I tried turning them into earrings but my ears just don't like wearing earrings anymore. It was nice to get through all this stuff I have been working on but not "finished off" and decide what to do with them so I can get to new projects hopefully soon.