Jamie
What a fabulous birthday! Thank you so much for the great messages and fabulous pictures. That added such light and fun into the day. Thank you! Justin and I were on a birthday adventure for the entire day, including lunch at one of my favourite spots in the whole world, Kalendar. The food was wonderful, the coffee divine and the vibe, just cozy-right. We also had an amazing time at the Art Gallery and were able to take in the amazing Frida and Diego exhibit. What a joy!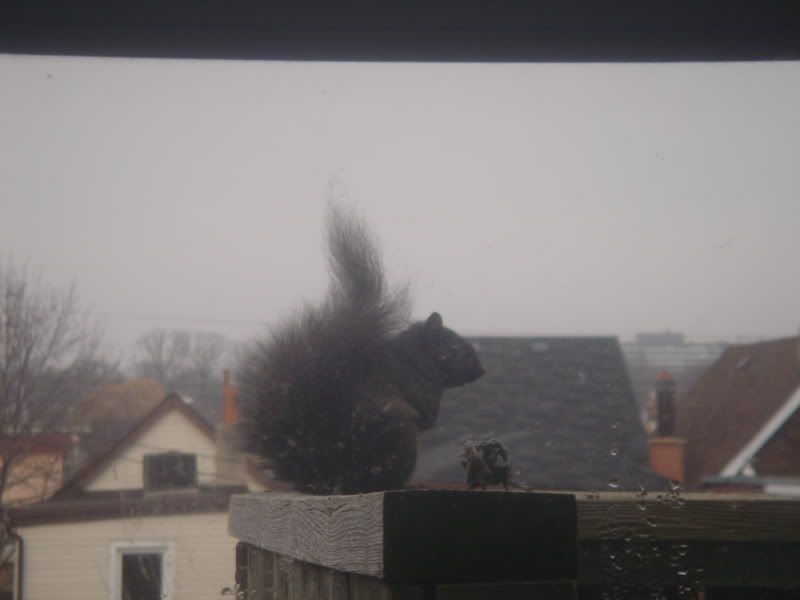 Shannon
One of the nice side effects of having the curtains down, is I can see outside including the crazy bushy-tailed squirrel! I like when the squirrels come to visit, but I haven't seen this one before.
Suzie
Not a photo from yesterday but I thought you would like to see a photo from Reg's work's Christmas party. Here I am in my new peacoat. I tried to do "dancer eyes" make up for the party. Not happy with my new hair colour, too brassy so I got in touch with my hair dresser. It was fun to get all dressed up for the party though. Great food!