Jamie
We had an awesome pre-birthday celebration at our place - lasagne, Caesar salad and great company! Shannon brought me these beautiful white cyclamens - a total favourite, as you'll know from start. We had a fabulous time!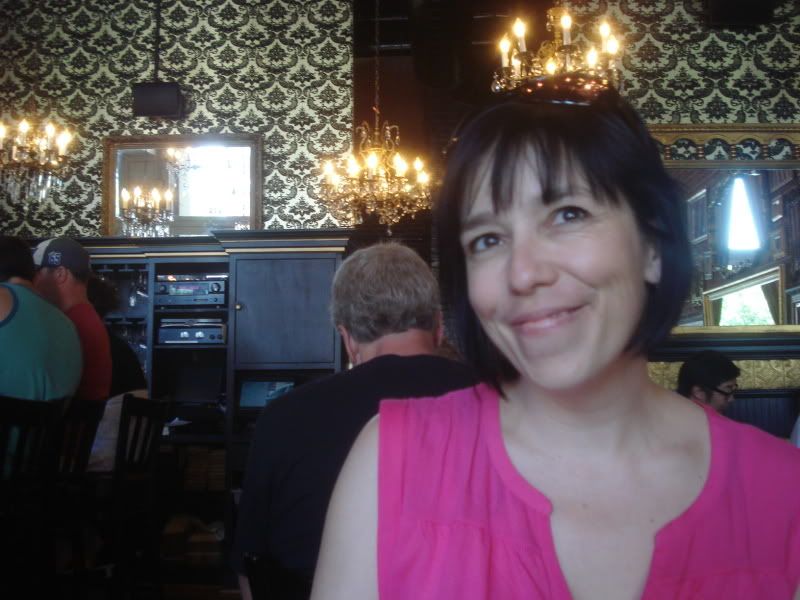 Shannon
Happy Birthday to Jamie Day! I thought this pic was particularly fitting as it shows Jamie with a celebratory chandelier birthday tiara!! I hope you are having an awesome birthday Jamie!
Suzie
If You Were Born Today, December 7
: You are a quick study. Not only do you love to learn, you love to teach or at least share your knowledge. There is a youthful quality to you no matter your age.

Year Ahead: Creativity blossoms this year, and your relationships are subtly enhanced. Personal appeal and charisma are high. There can be a great focus on a particular project or endeavor that helps you to move your life forward in positive ways.
All sounds pretty perfect to me Jamie! Happy Birthday!!!! Enjoy the French Toast. Love and miss you!!!!