Jamie
Yesterday, on a very balmy December afternoon, Justin and I headed out to get a Christmas tree. It took us quite a while to pick just the right one but we just love it. It's tall and skinny and almost touches our ceiling! And we were thrilled that the Christmas Tree guy even delivered. What a treat!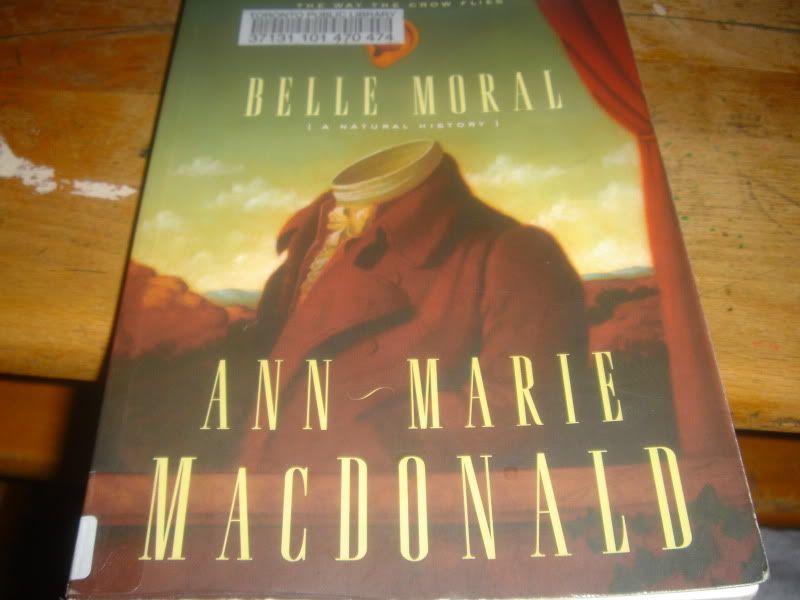 Shannon
I had a rather long day yesterday, but with it I was happy to have the play Belle Moral ~ a natural history by Ann-Marie MacDonald keep me busy and read the ENTIRE thing while I was out and about. I actually picked it up specifically for the reason that I thought it was the perfect size to carry with me and read, and turns out it was! And as a bonus, at the beginning it's explained that a previous incarnation of the play ran at The Factory Theatre back in 1990 with Martha Burns, Henry Czerny and David Fox! Wow!
Suzie
What a treat! Yesterday I was all layered up and it was not very windy and just above freezing and I decided to walk all the way out to my thrift store. I really needed a cheap aluminum pot for making candles in so I picked up that cute little yellow enamel one on the bottom right. Altogether I spent $5 and got some new plates for my foodie photos, for 99 cents each. Pretty good day.