Jamie
I love our Christmas Eve Celebrations, complete with a roaring fire, LOL. It was a wonderful evening, despite me being sick. Dinner was still wonderful. Thank you so much, Shannon, for stepping in and pulling it all together. And it was so nice to be together, including our call with you, Suzie, and with Jason too! A magical evening.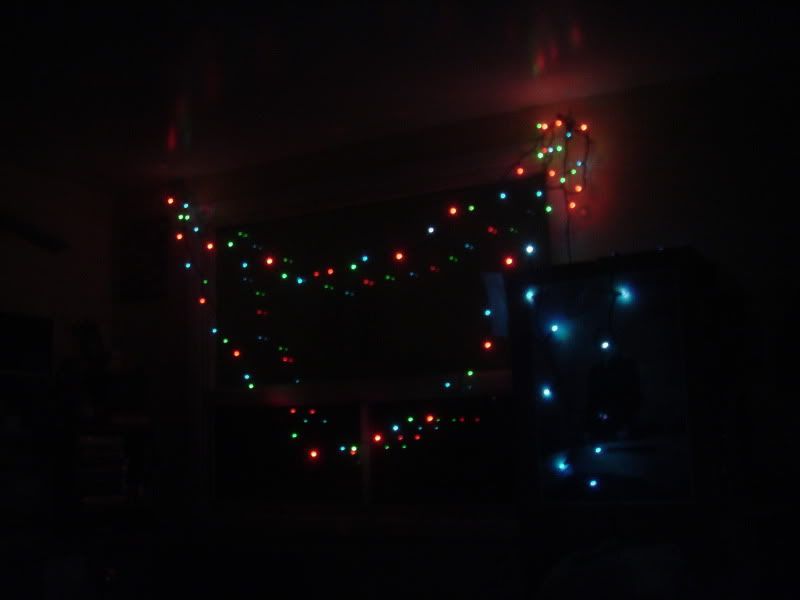 Shannon
The Christmas lights are up!!! And just in time to enjoy here on Christmas Even. I know it's hard to capture them in pictures but I did my best! I put up the combo-lights that have all the different settings and a string of blue lights plus another set in the washroom. And I made the major Chirstmas lights faux pas of not testing the strand before putting it up! Good thing I found multiple strings of blue lights that I could easily replace them.
Suzie
Reg and I finally finished decorating the tree last night and thanks to Shannon, watched The Bishop's Wife which even Reg liked which was nice. We also got these new little bird ornaments for the tree when we went Christmas shopping yesterday that made me fall in love with our tree all over again.