Jamie
What a touching goodbye to the Spice Kittens, all of whom found a home with avid watchers of the kitty cam. There was such a tender moment when the mom, Rosemary, licked away the tears of her Foster Dad John. Being able to watch these little lovelies was such a wonderful, nourishing treat over the past little while. I'll miss them a lot and look forward to the next group of kittens.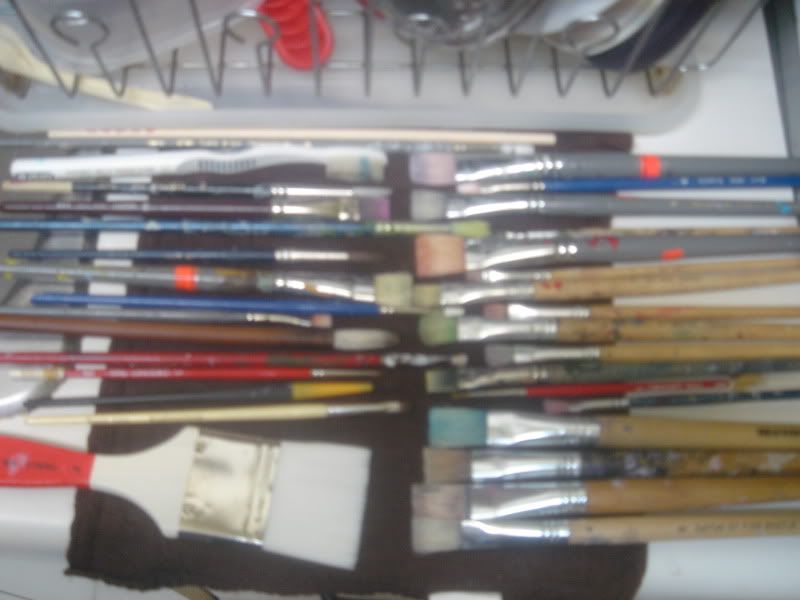 Shannon
I did a bunch of both relaxing, and cleaning this weekend and one of the things I went through and cleaned was my paint brushes. Although I haven't used them for years and I'm not sure how much 'cleaner' any of them are here than they were before, one part of the process that I like but don't always do is shape the bristles to while they are still wet to the shape you want them to try in. I didn't know this until I had painted for years! It makes such a difference, especially for rounder brushes of the calligraphy-like ones. I'm glad I took the time to try to sort them out this time.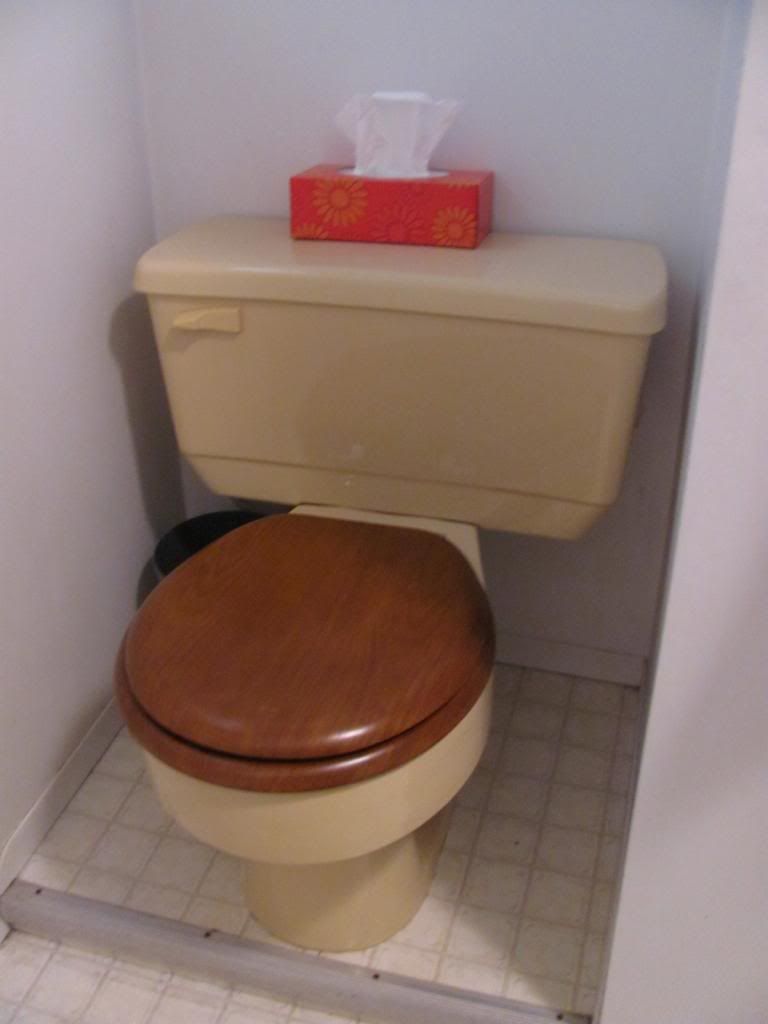 Suzie
Our retro bathroom just got a little more retro. Our big project this weekend was to put plastic up on our windows to help save heat. Let's just say, we had some accidents along the way. And no, nobody makes harvest gold toilet seats anymore. The first one we bought ended up silver, which we had to take back. This was the best we could do. This took up so much of our energy, we still have two giant windows to do and the weekend is over. I think we are ready to become renters again!