Jamie
It was a snow day here yesterday! First thing in the morning I could see the inches of snow piled up on the fence. Not long after I had to laugh when I could literally see the hopping pattern of the squirrel that must have used it for his route! It was nice to have a giggle because I'm so disappointed to be sick right now. These two days were the days I set aside for my personal holiday, two quiet days of reflection and dreaming. Now I'm mostly sleeping! Maybe I'm clearing for the wonderful dreams coming in 2013!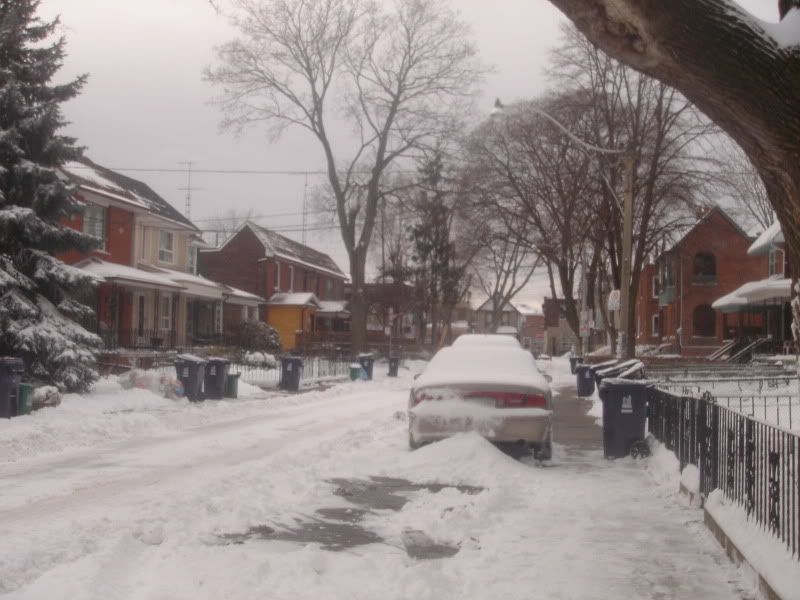 Shannon
Snowy day here in the T-dot for sure but I still trekked out (mid-day, after folks had shovelled & salted - THANK YOU to all of those that did), because it was another
Library Loot day
and i got some great goodies to enjoy. I have to find some reading time though, because all theses books need to get read!
Suzie
The snowstorm hit us yesterday. I woke up to hear about it, put on my boots and take off right away to get some supplies. It turned to rain last night. I just hope it's warm enough to avoid turning into ice. Otherwise, I'm not going anywhere.