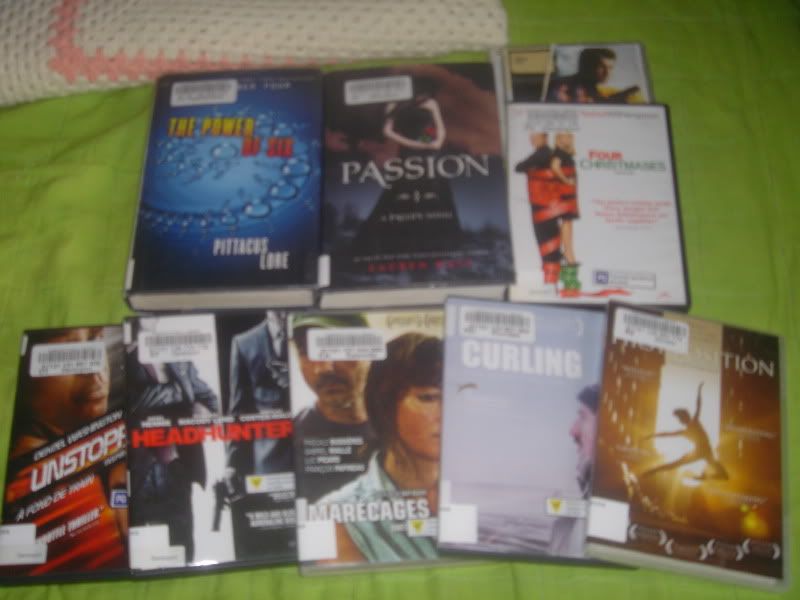 Shannon
It's really getting close to holiday season, but I did make it out to the library for one more
Library Loot
before we get full on with the holiday cheer. My library even smelt like Christmas, although when I said that I think I was the only one who thought so!
Suzie
Reg is such a sweetie for letting me take this photo of him. When he saw this item he said, a sparkly dunce cap, what I have always wanted and put it on his head. So of course I had to get out my camera! The woman who worked there agreed, he looked great. I think he looks like a Christmas elf.
We spent so much time going to stores and didn't buy a single thing. We are so in downsizing mode right now that buying "stuff" just doesn't feel right. We got a blue floodlight for our front lawn instead when we spontaneously stopped by Canadian Tire. More light in our lives is what we really need.