Jamie
Boxing Day was probably the most laid-back day that I've had all year. I'm still struggling with being sick and so spent most of the day either reading or sleeping, reading or sleeping. I completely devoured The Creative Life by Julia Cameron, which Shannon gave me for Christmas. It's kind of like tagging along with Julia as she goes about her daily creative life. There's something in me that needed to remember what it's like to be living this way. It was a real inspiration infusion. Thank you, Shannon.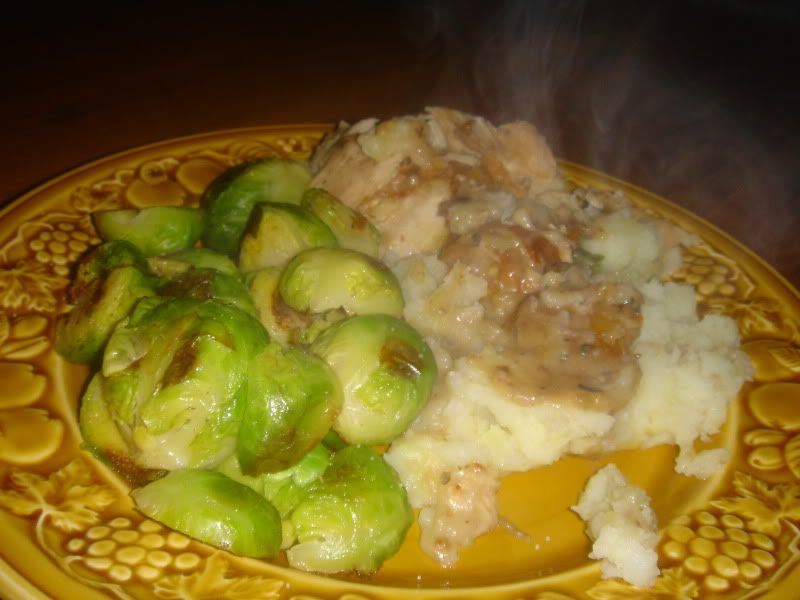 Shannon
Still enjoying the awesome holiday leftovers with some green infusion of brussell sprouts. A world of YUM! Plus, turkey soup is made and just needs the fixings of peas and such to be enjoyed. Delightful. :)
Suzie
No photos yesterday. Just sitting on the couch and watching a ton of Community. This show starts off crappy. It took me five episodes to start laughing (while I was crocheting). My friends insisted I should keep watching and now I am so glad I did. Although Jeff is a big TOOL I really like most of the rest of the cast. They're all kind of misfits and some of them are so adorable and inspiring. Not for everyone. As Jason said, it's a bit sharp, but turns out we love that and spent the day howling with laughter at the end of season 2. Just what we needed.