Jamie
I've been giggling at the Mona Lisa at our art picnic coffee shop every since I got back from Paris. I have no idea whether she was there before and I never noticed her or she showed up as a timely addition upon my return. I'm feeling really stretched and busy but it was really nice to sit with some like-hearted friends and share our stories. I felt really supported today.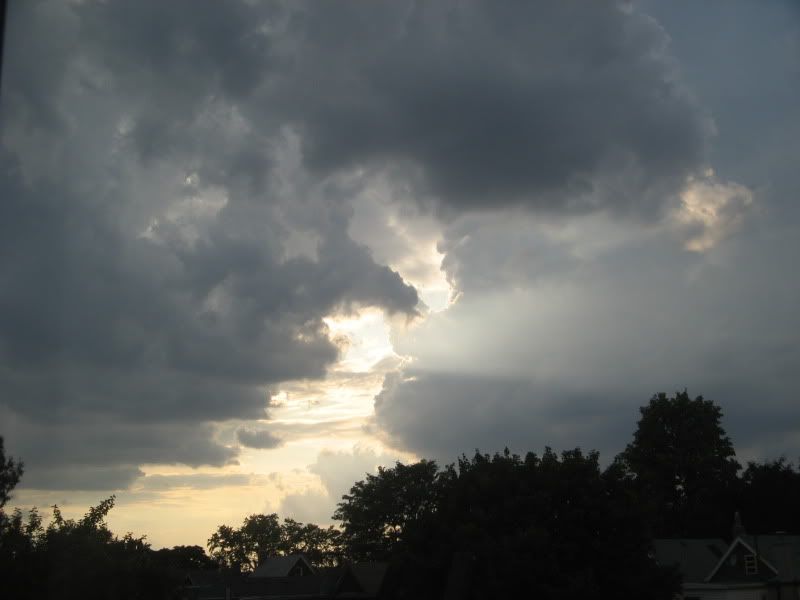 Shannon
The storm that never was.... you can see it trying to brew here and it made for a fantastic night sky but we barely got a drop of rain. Alas, the heat wave did appear to break so that's all good.
Suzie
I went to the library to return and pick up books and then came home to an email notice that a book I had out (one of the best ones) was due soon! And, I couldn't renew it.
So while dinner was cooking last night I sped read
How to Shoot Video that Doesn't Suck
. It is more for filmmakers than vloggers but it was very helpful. Oh well... Back to the library it goes...