Jamie
I may be home but in many ways my heart and energy are still at WDS. I spent the day starting to go through some of the learning, some of the connections, some of the pictures. I want to be sure to make the most of this extraordinary experience.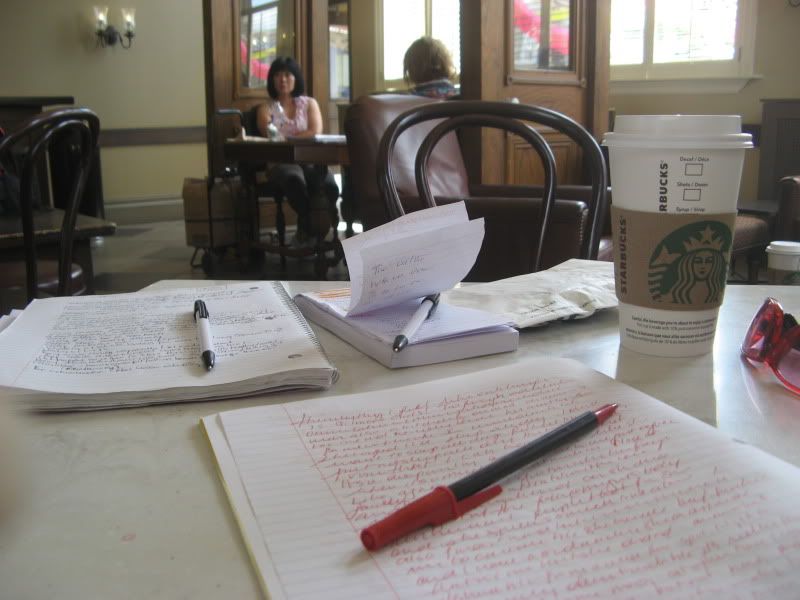 Shannon
First morning pages back in the T-dot, however I still did them out for coffee, so it felt like I was still away! Took ages to get through them as I was very distracted by my other lists which I don't usually keep on the table at the same time but there was so much that wanted to come out of my brain and I didn't want to miss any of it!
Suzie
Don't know if you saw on FB but as I was taking my new camcorder out of the box yesterday I was attacked by a giant flying ant. I carefully put down the camera and managed to get the ant out of the house. I was so panicked and adrenaline-filled that I could not for the life of me figure out how to charge the battery and decided to give up until Reg came home.
Then I calmed down and tried again. I figured out that you have to connect the camera to the power source directly through an adapter and then gently slide the battery pack up through the back of the camcorder. Not intuitive for a camera person at all but I did it! Maybe today I will actually turn it on?!