Jamie
While the chaos of the fence construction went on outside, Shannon and I went through a quarterly check-in at my kitchen table. After
planning the year ahead
, I was a bit nervous about doing this. I didn't want to go in and second guess myself. It turned out to be a great process, really affirming where we're on track and doing great, deepening our knowledge of our own processes and what works and allowing us to refine the course ahead. Plus we had lots of good coffee and great giggles! All the while the fences coming down around us. Maybe that's a sign that good things are opening up for both of us!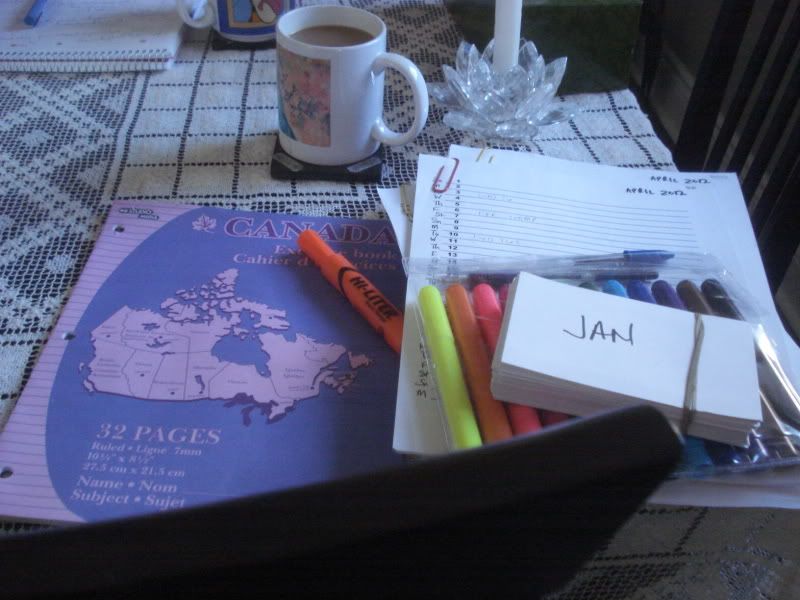 Shannon
All prepped and ready to do a quarterly check in with Jamie1 It was so much fun and so great to spend the time to work on it and see where things are at, where things went and had the info to decide on where things are going in the future! Very powerful.
Suzie
I think Shannon subconsciously inspired me to tackle a little bit of my kitchen yesterday. I had no idea you had worked on that video Shannon!
Here is the controversial toaster oven. Same company who made my faulty coffee makers. They wanted to give me an expensive coffee maker to make up for it but I don't need two so I asked for the toaster oven instead. It's only $20 (like the last coffee maker) and I am going to product test it. When Reg is around. I am kind of nervous about it.
Funny thing? It's smaller than my toaster! Easier to clean too. I got rid of all the crumbs before putting it away in my nice clean cubby.