Jamie
This is one of my very favourite trends that's developing in our neighbourhood: people creating gardens on both sides of their sidewalk. Some of them are so developed that you literally feel like you're walking through a garden path. It is absolutely delightful.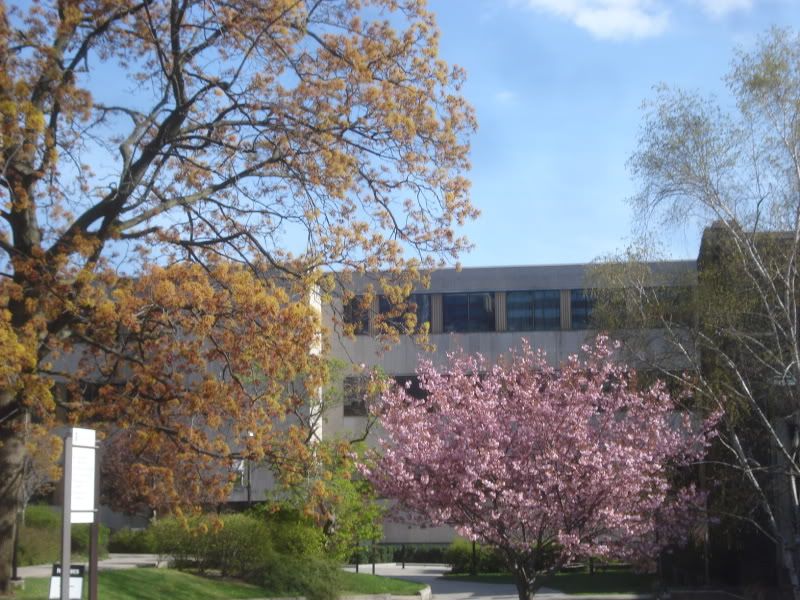 Shannon
Nothing says spring like gorgeous pink of a crab apple tree; and they blossom and are over so quickly each year - just as fast as spring in Toronto comes and goes. Which means by the time this is up, it will likely feel like summer!
Suzie
Once again life intervened this week and I had to move Crafty Thursday to Friday. I didn't have much time but I did add some finishing touches to my cupcakes for my clock. Next Reg and I have to drill a hole into the back of the clock. We are not sure the bit we have will work. I hope so! I really want to put it together and have it on my kitchen wall.