Jamie
Inspired by an episode of Jamie Oliver's 30-minute meals, Justin and I attempted to make Summer Veg Lasagne, Tomato Salad and a frozen mango dessert. We were absolutely cooking, cutting, prepping for 90 minutes. The process was exhausting! The lasagne? Meh. And we'll be eating it for days! Still, the last two were utter winners - delish! We'll definitely make them again and again. All in all, it was quite an adventure and I could see how if you were super-familiar with the recipes, it would be faster. Still, truthfully, even the clean up was intensive!
Shannon
So this is the linear version of my March accomplishment calendar. At the end of the month I like to redistribute the tacks to get comparative sense of how I'm goid on my goals and this month wsa much better than last, with improvement in almost every area - woohoo! Oddly I did add one tack that didn't match any pattern, I wonder what the heck I did that day!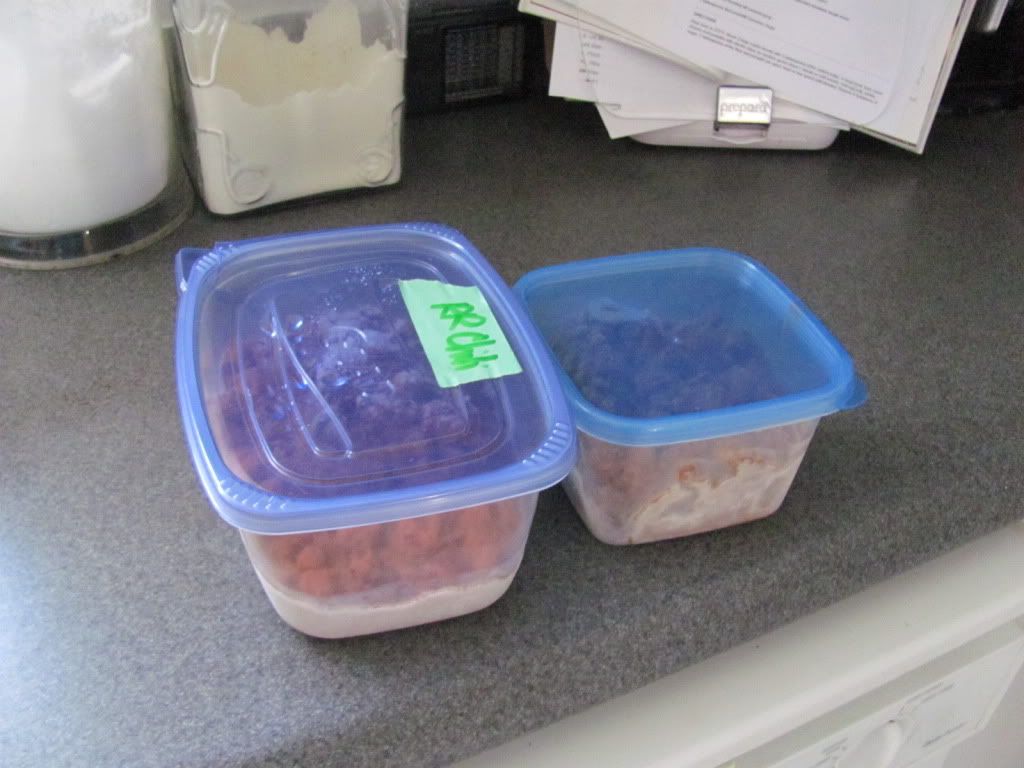 Suzie
We had a not-very-exciting weekend. Our car had to go into the shop. They called to say that it was no big deal. Then my salon called to confirm my appointment. I said OK. Then the auto shop called and said it was a huge financial deal. What is it with me getting my hair cut followed by huge financial strife?
What does this have to do with the photograph? On Friday I agreed that Reg could finally take me for a big grocery shop because we were out of food. Then we found out about the car being in the shop all weekend. This is the last of the food in my freezer for us to eat. I do really recommend
Rachael Ray's Veg Head Chili
. Tasty, cheap and makes enough for a small army. Fed me last night!