Jamie
On April 11th, I participated in the first ever International Soul Art Day by traveling to Laura Hollick's studio and participating in 24 hours of art-making! I'm posting this ahead of time because chances are I'll be sleeping. I'll share more details soon!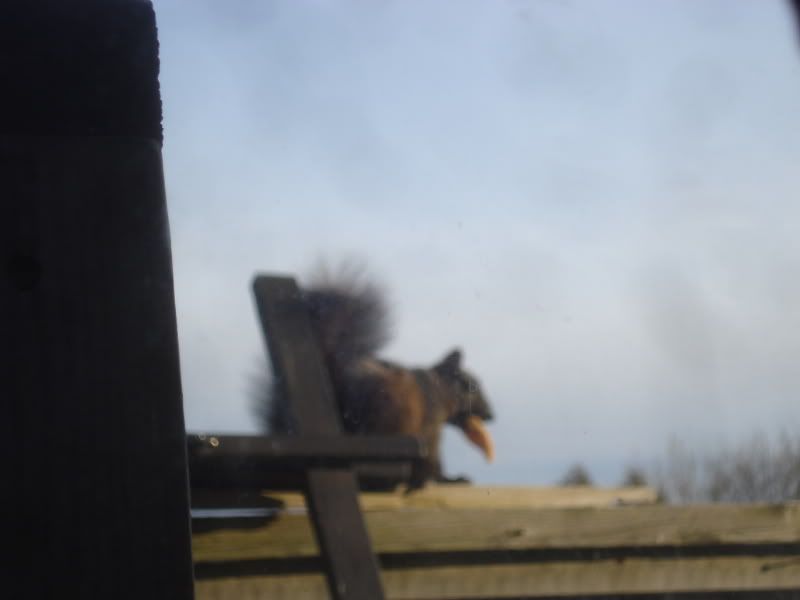 Shannon
my friendly neighbourhood squirrel
Suzie
I forgot to take my camera out to the movies with me last night darn it! Shannon, Lockout was cheesy and fun, thank you for the tickets! Totally a fun night out.
So the photo I am sharing is of the skull buttons I have created for my future chef's jacket which I am having made through a fellow Etsy friend. I had to do the resin coating yesterday so they would be completely ready to be mailed tomorrow. You can also see a butterfly gumdrop surrounded by copper glitter there too. I even tried resin-ing a candy lime slice!