Jamie
I'm sorry I didn't get a picture up yesterday! That's a first. I've been having an awful combo of super-crazy-to-do's and super-dozy-brain. When an email arrived announcing an awesome deal on a massage and lunch at my spa, I jumped at it! Crazy? Yes. It's just so important to me to be rested and ready for our upcoming trip to France! In this moment, I'm feeling so excited and so thankful. This is an extraordinary time and I'm savouring every minute.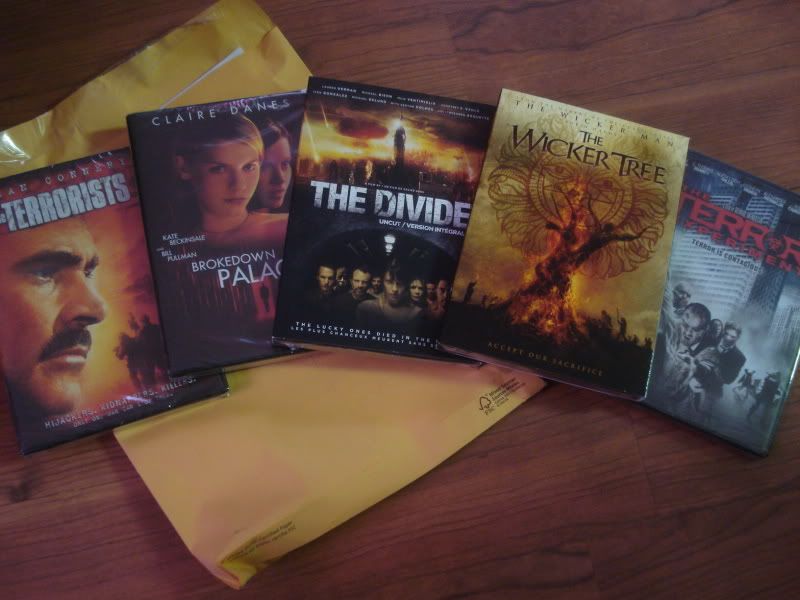 Shannon
Oh my, goodies in the mail - and I'm going to be a busy bee watching all these goodies for review. I'm very curious to watch the uncut version of The Divide - I haven't seen it since Toronto After Dark and am very much looking forward to diving into it again, this time without pre-interview nervousness!
Suzie
This is not what you want resin to look like! But thanks to the Easter snowstorm that caused a power outage, the resin just did not set. It needs to warm up for the two parts to come together. I was left with a sticky horrible mess. So? I attacked it was my Dremel tool. When all else false, turn to power tools.
I used a light and delicate sanding attachment (the heavy duty one just made a mess) to give it more of a smooth texture. Then I resin-ed it again. I am happy to report that both pendants are nice, shiny and smooth/not sticky this morning. Yay! I feel much better now.