Jamie
I love this sign that's up at my bank for a number of reasons. First, every time I see the Dutch dank u wel I can literally hear my father-in-law Chris saying it. It's so lovely. And also I think it's a great reminder of the multicultural nature of Toronto, which is one of the things I just love about it. And you know, that my bank is focused on gratitude feels pretty nice too.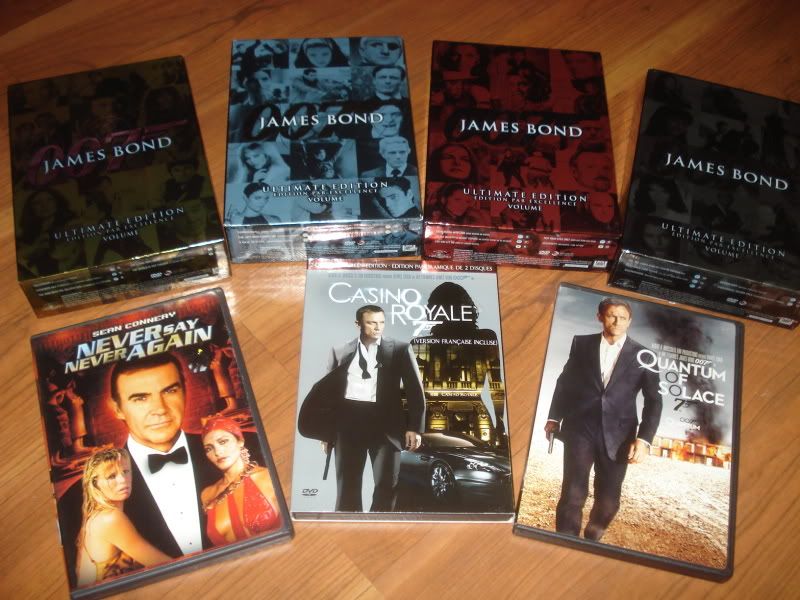 Shannon
Lots of planning, spreadsheet-ing, amazon and google-looking, feet-on-pavementing and friends recommending, but now I have all 22+1* Bond Films and can now officially start the work on revealling the *real* planning my upcoming marathon.
* The 22+1 is the official 22 + Never Say Never Again which is a remake of Thunderball and not counted as an official Bond film. But I'm counting it.
Suzie
Well after our online discussion about not having time to really do what we really love Shannon, I made a big decision. I wrote to RHC to tell them I would no longer be doing cookbook reviews. They were just getting too hard to do and too expensive. It was started to depress me and when I totally screwed up Anne Burrell's homemade pasta (I have made homemade pasta before) I knew my heart wasn't in it any longer.
I think it is time to focus on what I do want to do and that's my own foodie thing. I've never been good at following rules (as you both know well) and recipes have been feeling more and more like rules. Time to go crazy, follow my instincts and lay down the cookbooks. It's time!