Jamie
The before picture! You can definitely see we need a new fence. I'm worried about a few of our plants, particularly the mock orange and tree peony. They have a lot of meaning for me and are really rare around here. I talked to Mom and actually decided to take the mock orange out to protect it and planted it right there in the yard. Our huge hydrangea had to go and it broke my heart to cut it down to the quick. At the last minute we decided to see if it will grow in our little patch garden in the front. <<fingerscrossed>>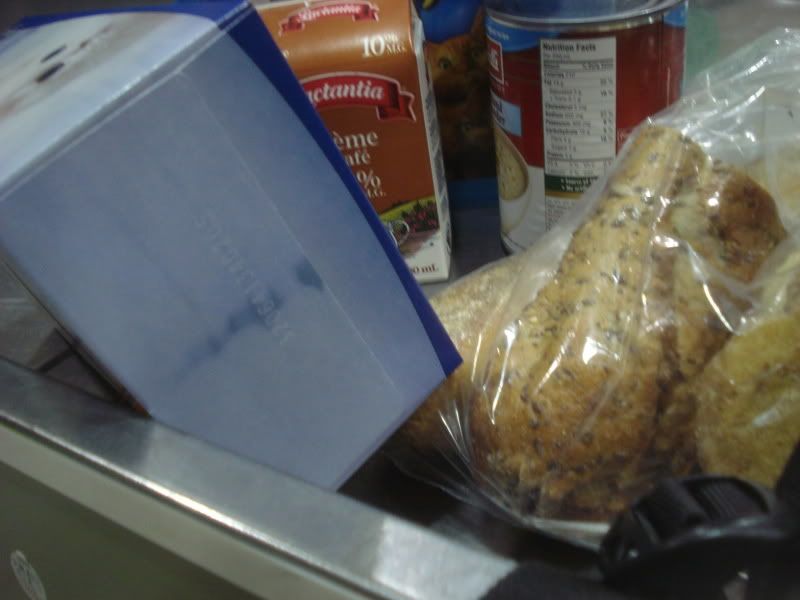 Shannon
Very busy day, so much so I almost forgot to take a picture! With it being Good Friday tomorrow I picked up some bits & bobs from the grocery story as it's one of the few days when almost everything is closed.
Suzie
What would have happened had Jamie not taken us all to the crafts store where she discovered Shrinky Dinks? Was that at Lewis Craft? I loved that store. They had the best strawberry potpourri in the world.
It was Crafty Thursday yesterday and I started working on my Gothic cupcake clock. Took me a while to figure out sizing since Shrinky Dinks are far from reliable. It was fun but wow, did I ever pay a price for a whole day of crafting. I was so tired I felt sick for a while. Gotta do more during the week to prevent that. Can't wait to finish my clock!