Jamie
France is getting closer and I'm getting... nervous! Even I forgot that the whole reason I decided to "become a more confident traveller" is because travelling makes me nervous! Sitting down together and plotting out all the actual travel pieces (How do we get from the airport to the apartment? How do we get from the apartment to the train station?) was really good and made me a lot more relaxed. I know it will likely be wonderful but this is the time I get all butterflies in the tummy and it will likely be that way until we find our rooms!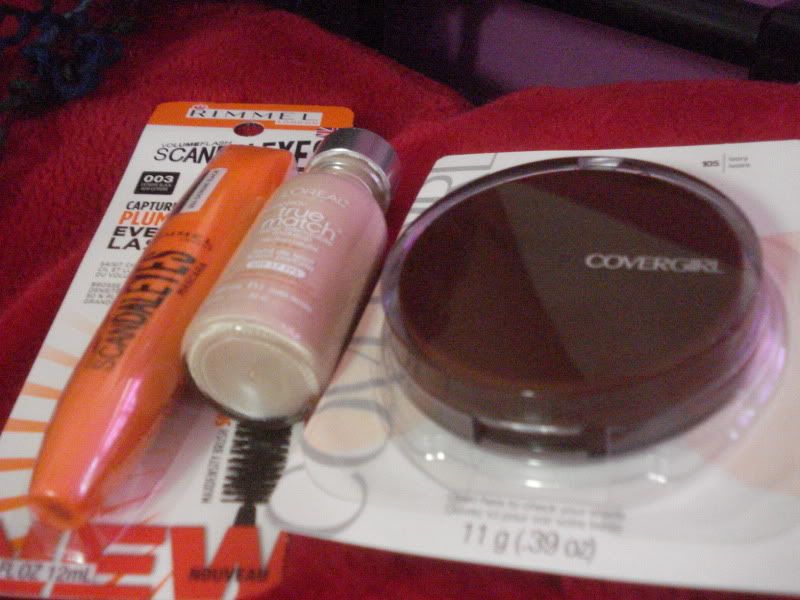 Shannon
After 2 solid weeks of the folks around me mentioning I looked a little rough around the edges, I decided to refresh my covering up of such things. Yes, yes, I hear sleep works too, but this is more likely to work sooner. I don't usually refresh make up purchases til the fall, but I may have missed last year. As an added bonus, I love that the mascara is 'EXTREME BLACK'. Yep. That strikes me as EXTREMELY AWESOME. Now let's see if I use it!
Suzie
Well I did it! I put the car repairs on Visa (shudder... goes against my miserly instincts) and got my hair cut. It's just above shoulder height and feels so much lighter and healthier! I took this photo as soon as I walked in the door so I have no idea if I can make it look this good myself but my hair stylist is pretty darn awesome.
I think I have to punk it a bit though. I'm worried I look too normal. Thinking of highlighting some streaks and then later using the same hair dye I did before. Not sure though...