Jamie
Wow, there was so much I wanted to share today! My
dreamboard
, the development of the fence and of my art nook in the basement. I decided to go with Easter dinner. For me, this is a celebration of spring, my very favourite season, and it looks like quiche is becoming the tradition. This year augmented with Jamie Oliver's tomato salad and his mango frozen dessert, as well as a delicious recipe for Greek orzo pasta salad (shown above) that is fresh and delightful. It was great to watch it with Shannon - and share a couple of episodes of Game of Thrones as well!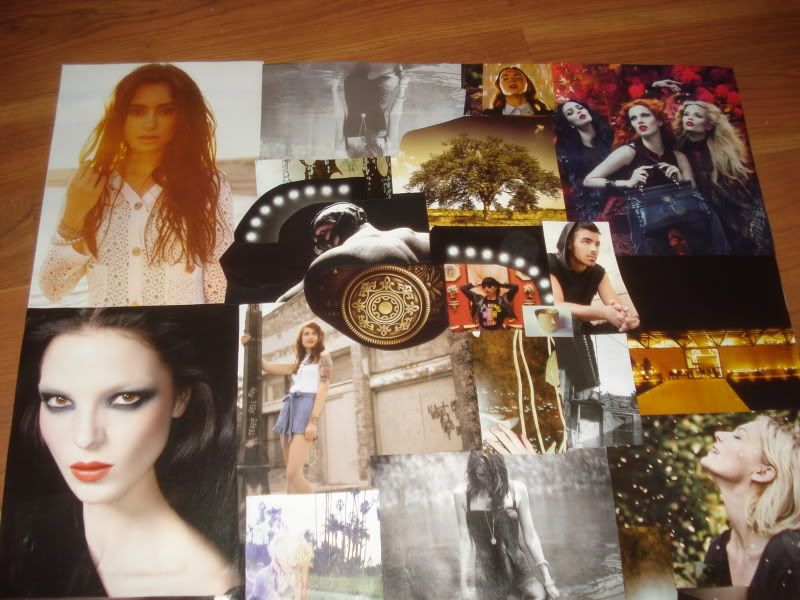 Shannon
This months dreamboard! Another month with an unusual colour story for me but even so I really like it. Still sitting with it in terms of what it's telling me, or what I'm telling myself; I'll be curious to see what I come up with!
Suzie
I could not share just one photo of my weekend because it rocked so much! A friend named Emily took me out for the day to do whatever I wanted (and needed) to do. She appreciates fiscals eating out and shopping too so I didn't panic when spending money.
We got a great deal on such a fabulous Greek lunch and then went to Value Village (first time for me in years) and I got two sweaters and a plate and stayed on budget. We went to the Bulk Barn where I bought some candy I'm thinking of turning into resin pendants and only spent $10. The hardest part was Michaels. I had to put some stuff back but I now have a crochet hook, an embroidery loop, felting needles and black paint so I could add black acrylic medium to my Gothic Cupcake Clock to make it look more like a cake.
Emily is such a sweetheart and had fun too and even found some stuff she wanted for a great deal and I may have inspired her to start crocheting! Awesome weekend, even though we got a huge snowstorm on Easter and woke up with the power out.