Jamie
Exquisite raspberry scone from our neighbourhood pastry shop. Suzie, we'll have to try it out when you're here! Justin and I were turning into stress balls planning for our trip and when I was huddled over the computer, compiling info and confirming reservations, he showed up smiling and put this on my desk. Yep, he's even sweeter than the scone!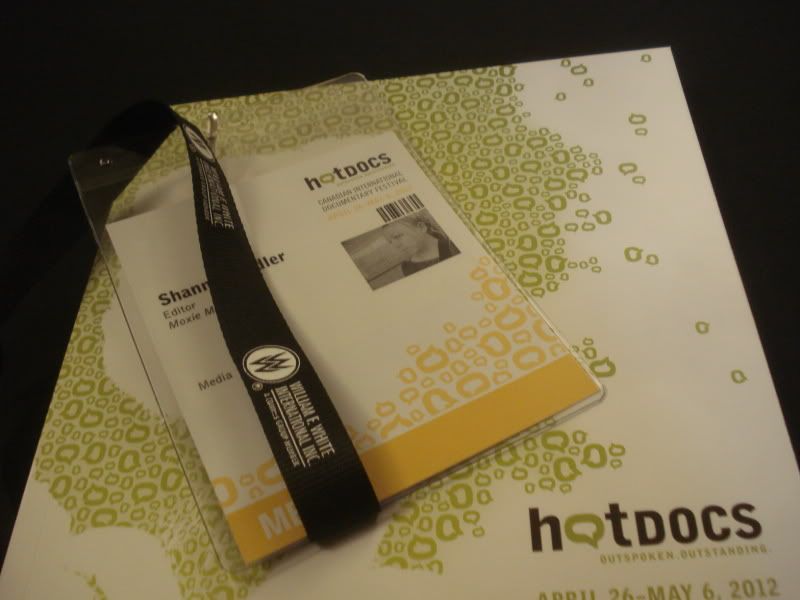 Shannon
Hot Docs starts this week and I'm so excited! I've been covering the festival since 2008 and I can't wait to dive in to docs this year.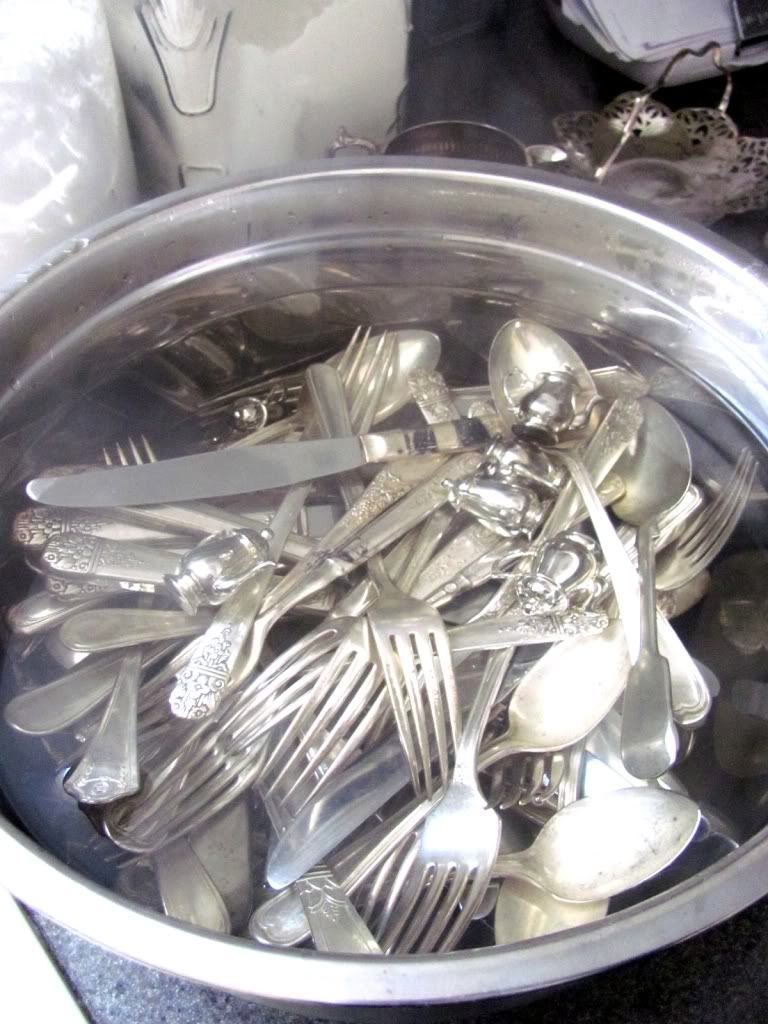 Suzie
Yesterday we finally got some sunlight so I could shoot a silver-cleaning video in my kitchen.
Remember all that silverware Reg bought at the church auction? The showdown he had with the antiques guy? Well it has all been sitting in the same plastic bag for all those years. I always wondered why Reg bought that silverware but now I can use it for my foodie blog! He must be psychic.
It was weird to film me in my kitchen but I kind of liked it. You can
see the video here
, if you're curious.