Jamie
But the real question is: does art save Bob Harper? Hehe! I was a bit worried reading the description of Bob's intense approach to yoga that it wouldn't respect what I love about the practice and would just be aggressive. I've only had a bit of a look but so far that's not the case. Plus Bob's love of training and his expertise really comes through. I haven't had a chance for even the briefest look at Jenny Doh's Art Saves but I'm really looking forward to it.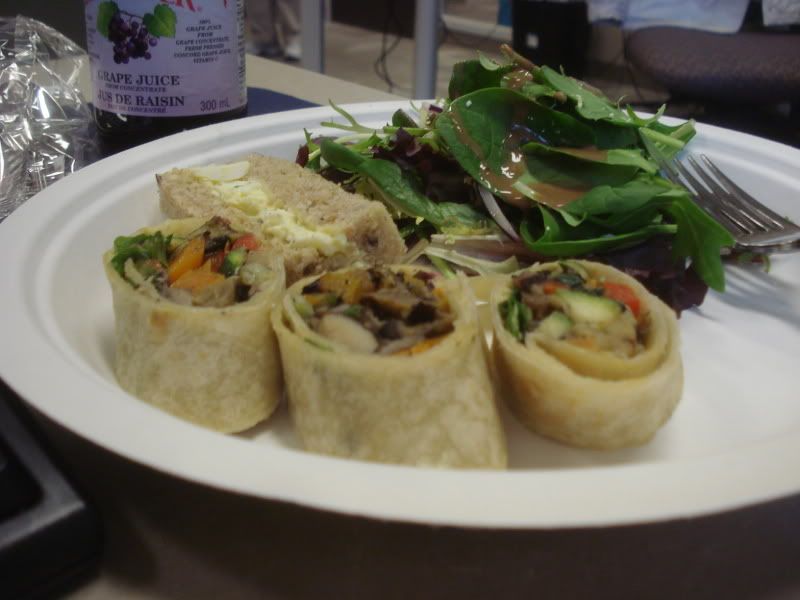 Shannon
Spent a day training and was treated a welcome surprize of a beautiful, nutritious and delicious lunch. Learning & lunch. Works for me :)
Suzie
I spent a big part of Crafty Thursday (formerly known as Creativity Thursday) trying to figure out how to make a video in iMovie. It hurt my very own skull as I turned
my Ice Resin photo tutorial
into a slideshow with music. Super steep learning curve but as Shannon always says, you only have to do it for the first time once. Thank god!