Jamie
When I bought my laptop I invested in a large one, figuring I'd primarily be moving it throughout the house. Now that I've been
co-working
over at my friend Tanya's house, I've been in need of a case and haven't found anything that both fit and I liked - so I made my own! This is the first time I've just made up my own crochet pattern. It's super basic but I'm so pleased with the results!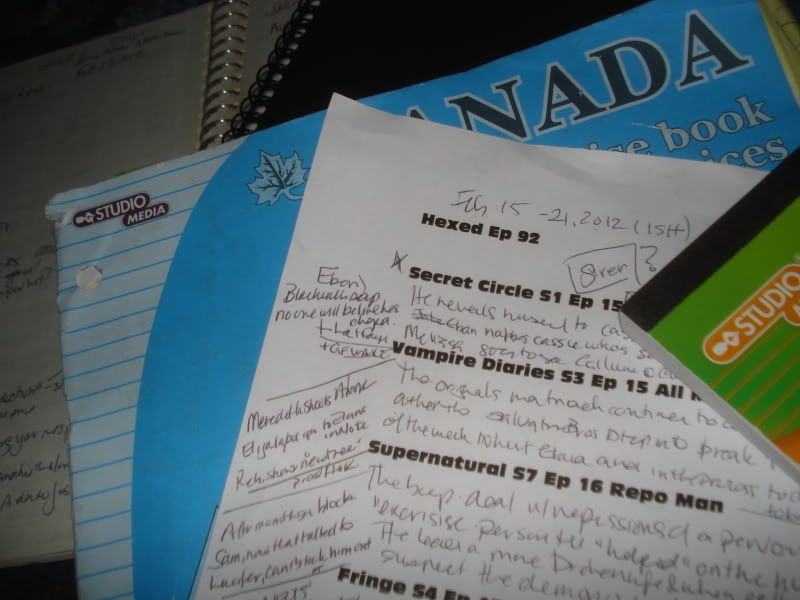 Shannon
My prep notes for chatting
Hexed
with Suzie! I actually don't usually print them out but often favour complete long hand on top of taking notes while watching the shows, but I did them a bit different this week. I usually write up a little synopsis + some insights & questions, all on 1 piece o paper! Quick references for the win! Except when I can't read my own handwriting.. which happens... for maybe about 1 show a week, lol! Good thing Suzie's got my back :)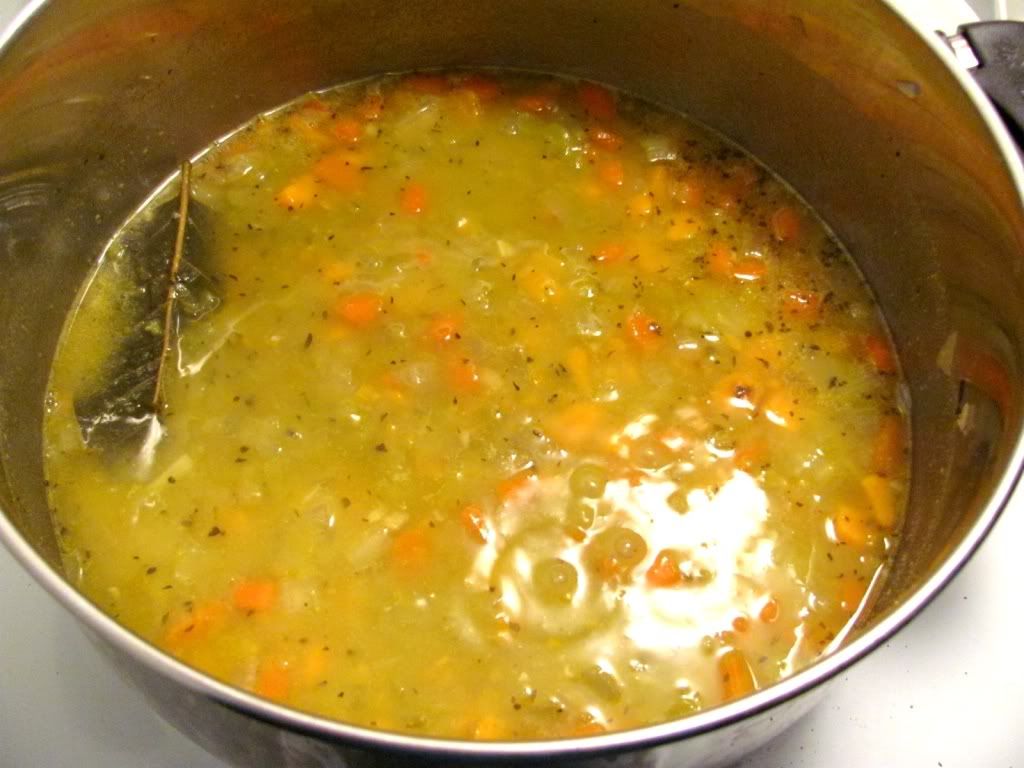 Suzie
Have not been feeling very well and have also been running out of food so I took inspiration from both of you and made that split green pea soup but foodie-fide it a bit with stuff I had on-hand. Reg said it was better than Habitant! Which is exactly what I have been trying to accomplish so thank you both for the inspiration.