Jamie
I think Justin and I have started a new tradition! We're taking Valentine's Day off but instead of going out for dinner today, we went out last night! No crowds. No overpriced menu. Just the two of us, an old favourite restaurant and a lovely, leisurely, romantic evening.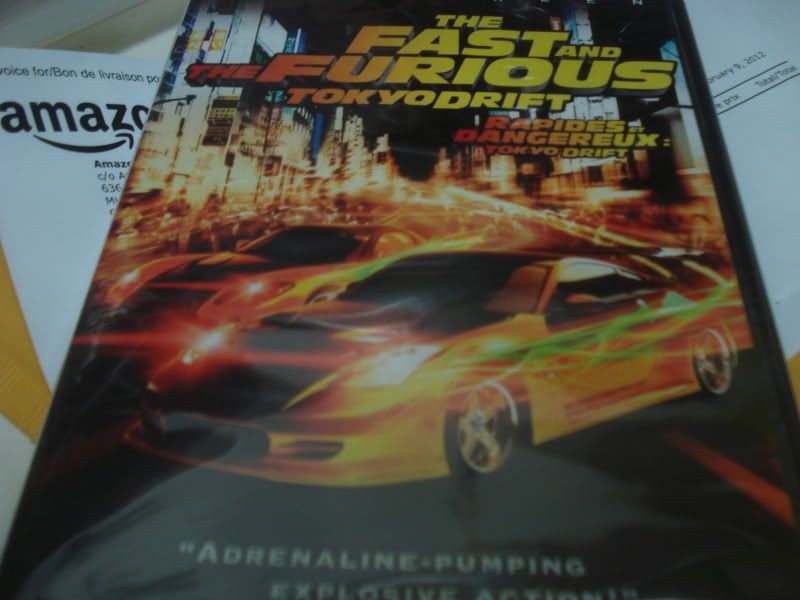 Shannon
Yes, I know .... The Fast and the Furious: Tokyo Drift just *screams* Valentine's.
Huge Thank You to Jamie for surprizing me and sending me this, and for surviving me pretty much going into a tizzy over last week after a really long, awful day where what kept me going was being able to finally see this film on TV.
And then it wasn't on.
Now I can watch EVERY DAY if I want to! YAY!!
Suzie
Jamie, I finally invested the $3 to get the ap you recommended
Insight Timer
for meditation. The only problem? I had my iPad on mute and didn't know it! I was sitting there for probably 10 minutes thinking to myself, I know it's gone on longer than 5 minutes. Too funny, LOL. So I did it again later on for just 2 minutes and realized it has a starting bell. Love that you can make notes afterwards, it's awesome.
I meditated in my crafts room because my stress has hit the roof and I love this ap! Totally worth the money. Three bucks for sanity? I'll take it.
Looks like Jamie is full of surprises eh Shannon? Nice! And I'm going to see The Woman in Black tonight. So romantic for Valentine's Day! :)