Jamie
I love that I have a series of photos of Shannon taking her series of photos every time we go to a movie for the
Book-to-Film club
. We just saw The Secret World of Arrietty based on the Mary Norton book, The Borrowers. The movie was captivating. The animation was magical. I'm so glad we're on this journey together.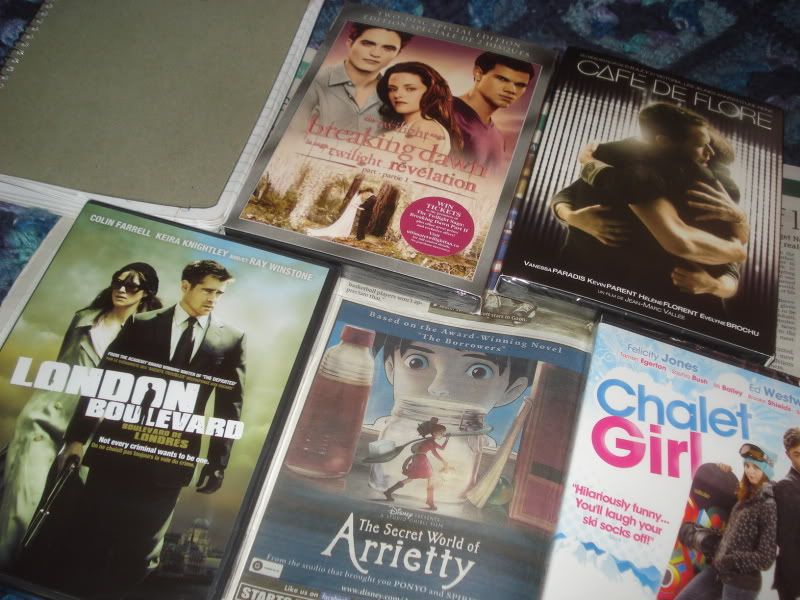 Weekend watching this weekend was really voluminous. Not quite sure how I made it through so many films in 1 day plus a slew of DVD extras with a few more to go. I will be one busy person reviewing this week! Good thing that all of them were enjoyable and all of them stuck with me, especially Café de Flore and The Secret World of Arrietty.
Suzie
Had a very stressful day of unexpectedly rushing out of the house into town. Not the relaxing day we had planned so it concluded with some shopping therapy with Reg's gift card on the way home. Can you tell who bought what?