Jamie
One of my favourite outings every month is my entrepreneurial lunch or coffee with my dear friend
Annabel
. For, wow, over three years now we've been having this regular get-together to share our celebrations, challenges, thoughts and ideas. It never ceases to inspire me.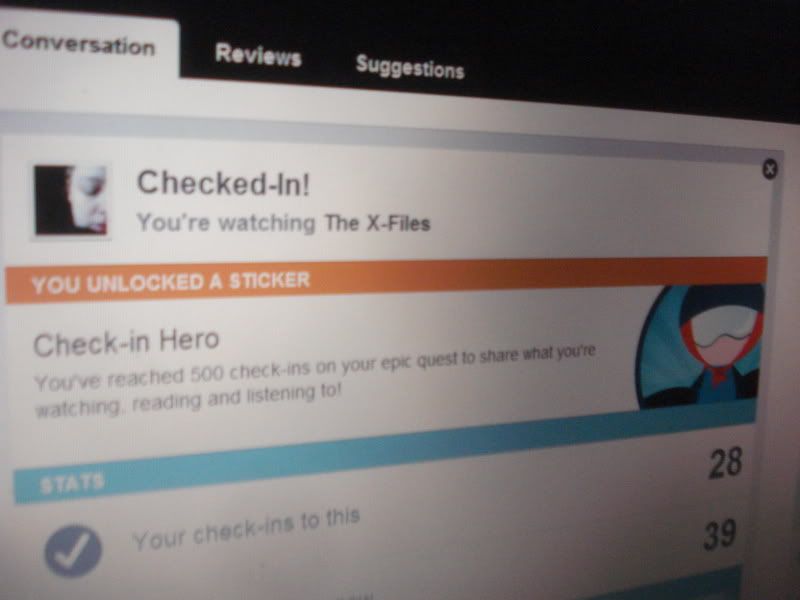 Shannon
I really enjoy checking into Get Glue for when I'm watching TV, especially when watching live and getting stickers or the random stickers that you never know you'll get. Like this one I just got - A check in hero after checking in 500 times. 500 TIMES!!! OMG. That feels like a lot. And I only use it for TV, no film or music or books. That's a lot of TV. I'm scared to look back to when I started..... But the sticker still is darn cute.
Suzie
Normally I would never order a book from the library before April but when I heard about the DVD in this book I just had to. Apparently her wire work and tutorial is very helpful so I picked up the book before another big weekend storm hit and I am going to watch the DVD today as the wind rages outside. I hope I like the DVD more than the book which has jewelry that is way too complicated for my taste.