Jamie
Shannon and I hung out at my place tonight and ate this
Thick and Hearty Split Pea Soup
from Fat-Free Vegan Kitchen. Tasty! It was particularly exciting because Shannon found an ingredient I've never been able to find anywhere ever: liquid smoke! It was totally delicious.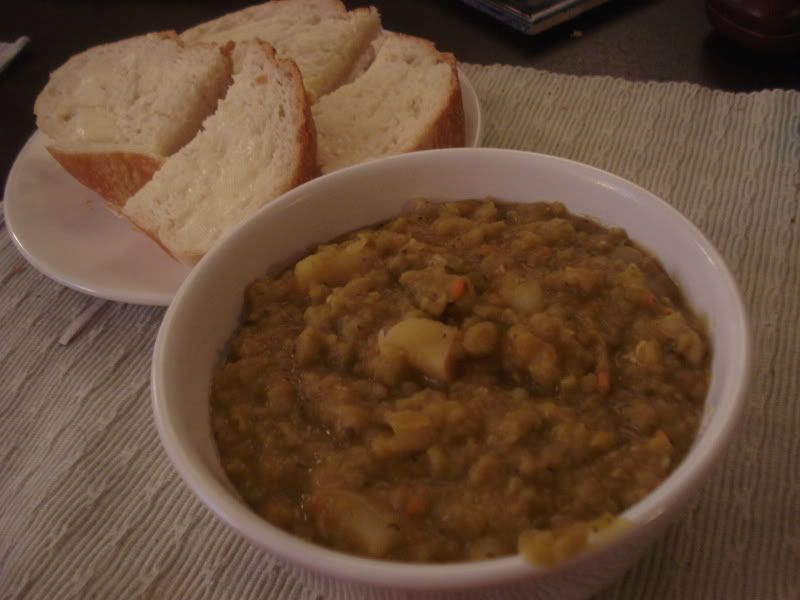 Shannon
Haha, and that is what the soup Jamie made looks like! It was definitely yummy and a huge highlight of the day. Thanks Jamie!
Suzie
I am so happy that not only did I get to spend $10 on some cool crafting supplies at the dollar store, I actually walked there on my own! I have been slowly getting out of the house and out for walks, which is February is unheard of! Not to mention the time of year but it has been very hard for me to get my cardio back from having pneumonia so this was great motivation. If I ever really get the hang of resin (I have started emailing the company about my clouding issues) I think these will make the cutest foodie pendants ever!