Jamie
Well, the picture's dark and grainy but that just shows you how cozy and romantic the restaurant was last night when we celebrated our 10th wedding anniversary!
The food was amazing ~ and the company divine.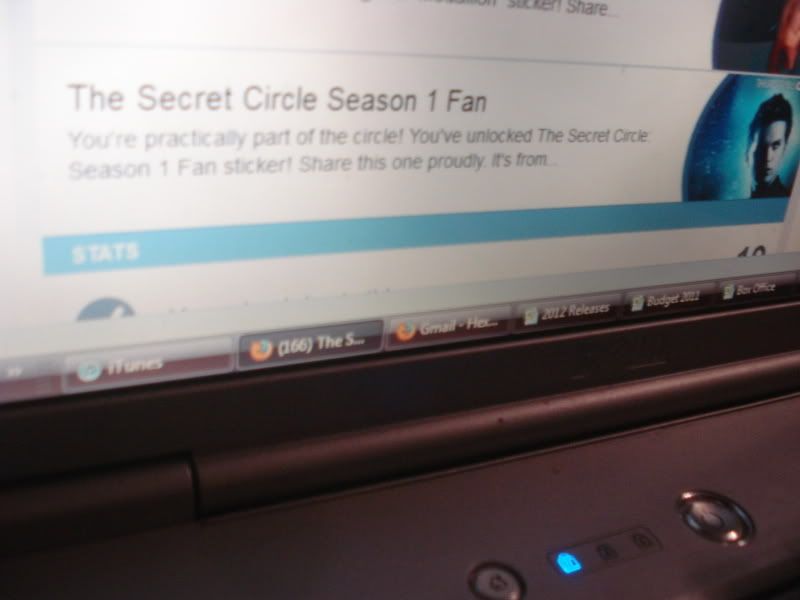 Shannon
I love tracking things, which is why
I love Get Glue
!
It's fun to check in to shows while watching and every once in a while, or almost always with the new shows that are social-media-savvy, they give you fun stickers! YAY! I just wish when I actually ordered them for realz, they would actually... show up. No luck on that so far but I still love to virtually have them.
Suzie
(Mad Crafter)
I spent yesterday experimenting in my crafts room for Creativity Thursday but it ended up being more like crappy crafts day. Luckily my Dremel took did not let me down as I polished two cold porcelain pendants. Everything else went to hell except one other project. I am not giving up though!