Jamie
Now that we're doing
yoga with Chaz
, I thought it would be great to freshen up our mats!
I've been thinking about my practices lately, of movement, meditation and morning pages, how clearly they improve things for me and how imperfect I am at maintaining them. I'm studying
The Shero's Journey
with Jennifer Louden and in class today she spoke of self-trust and the importance of kindness when we inevitably experience self-betrayal. I let that work through my system as I went out for a run.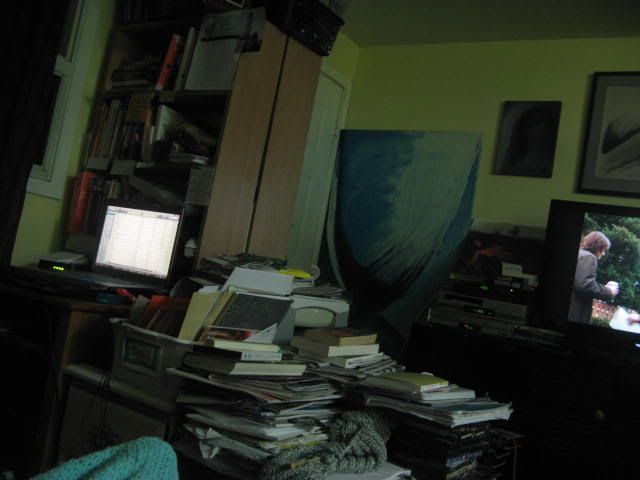 Shannon
This pic is a bit of a cheat as it's not from today but a month ago - however on the left is exactly where I parked my be-hind while editing
Hexed
& finesse-ing a bunch of reviews over at
Movie Moxie
in my epic adventure to catch up this week (and be done before Fact or Faked & Face Off were on!). Here's hoping I get there!
Suzie
Kind of had a weird day yesterday. Right before I was going to make something to eat and drink before talking
Hexed
with Shannon, Nova Scotia Power guy showed up and turned off our power. This gave a little time to work on these cold porcelain pendants and finish them off with
Pearl-Ex
, one of the best crafting discoveries that I have made in a while. Then the power came on so Shannon and I could talk about supernatural TV.