Jamie
The sun was shining and I was out and about yesterday. I had so much fun walking down Bloor Street with my camera, particularly taking photos with reflections, like this one.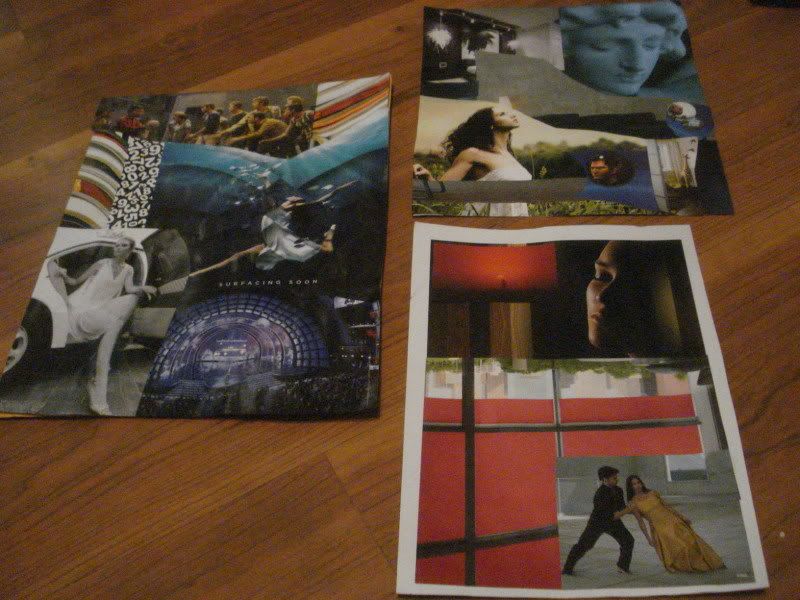 Shannon
Dreamboards for the month, although I didn't have a big piece of bristol board this month I made a few little-er dreamboards and sometimes used the actual page/envelop/magazine page it came from as the actual backbone. Although colour wise very different, they all seem to have a similar theme.
Suzie
Yesterday there were two major events. Number 1: I left the house on my own to go to the corner store at 7 am to pick up milk. Since I got pneumonia, I have been stuck inside dependent on others, it was very liberating. Number 2: I finally used
Ice Resin
for the first time. I totally love the idea of working with it but it scares me. And yes, that is an eyeball sinking to the bottom of a skull mold. This makes me very happy.