Justin and I had a fabulous time at the ROM (Royal Ontario Museum) for Valentine's.
The Maya Exhibit was wonderful - I feel so inspired artistically by what I saw (no photos allowed in there). I was also truly amazed by the dinosaur exhibit, particularly remains from Ontario. Imagine a Mastadon here!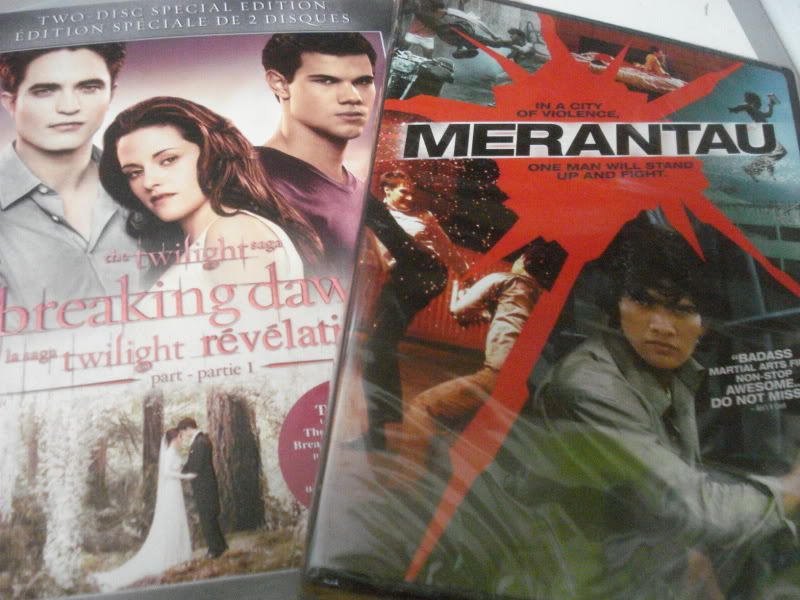 Shannon
So I ain't much of a romantic, but I am a Twi-fan and lookie what came out just in time for Valentine's :) And because it's not just about sparkly vampires, I also picked up the Indonesia action film Merantau with Iko Uwais (he's
soooooo awesome
) and from director Gareth Evans who won me over last September with The Raid at TIFF. Can't wait to check it out!
Suzie
I took Valentine's Day off. No blogging! Well except here but you know what I mean. I thought the best self-love challenge I could do would be get me to face some of my crafting fears that keep me small. So I actually read the manual for my drill press and my vise and experimented. I ruined a few things which did not break my heart. I am just staying open to disasters, as long as those disasters don't physically hurt me. I learned a ton and feel so empowered!!!