Jamie
Out this weekend I forgot to take pics (which never happens!) except for when I saw this colour story from across the store. It had more of a purple hue than comes across in this picture. I love a monochromatic scheme and whether I'm buying socks or shirts or dresses my colour story is:
Black, Grey, White
Purple, Pink
Silver.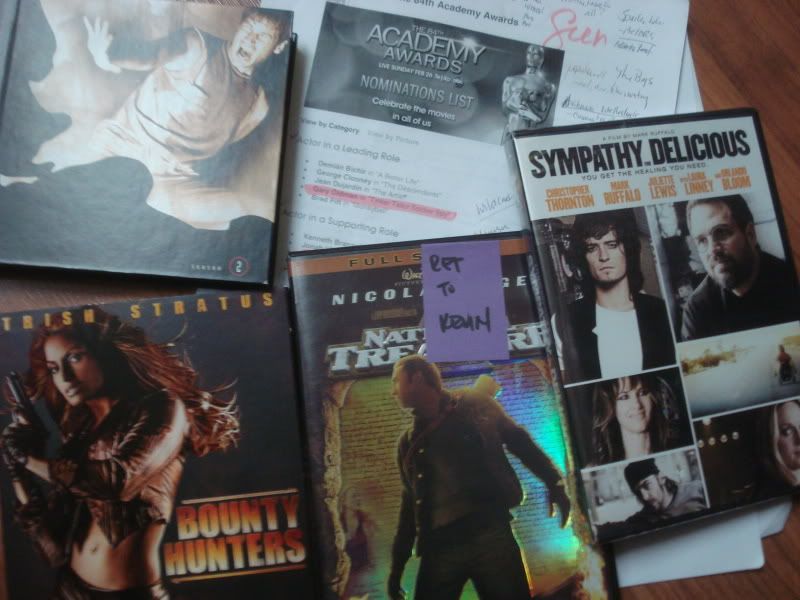 Shannon
Weekend Watching - Awesome action Bounty Hunters, emotionally complicated drama Sympathy for Delicious, catching up with National Treasure that a friend lent me (it was really fun), continuing X-Files rewatch and of course one of the biggest nights in film for the year: The Oscars!
Suzie
We had a rare Sunday at home (which is good, we needed it) so I attempted to improve upon Iron Chef Bobby's Flay's pumpkin soup (which Reg called a melted pumpkin pie) with homemade apple dumplings. Also did six loads of laundry I think? I lost track.