Jamie
I know today's not a Rewind but this is my suitcase from when I went to the Kripalu Center to assist Jennifer Louden - the very beginning of my more confident traveller adventure! Hopefully today, I'm home safe and sound and ready to share amazing stories and pictures of our journeys in France!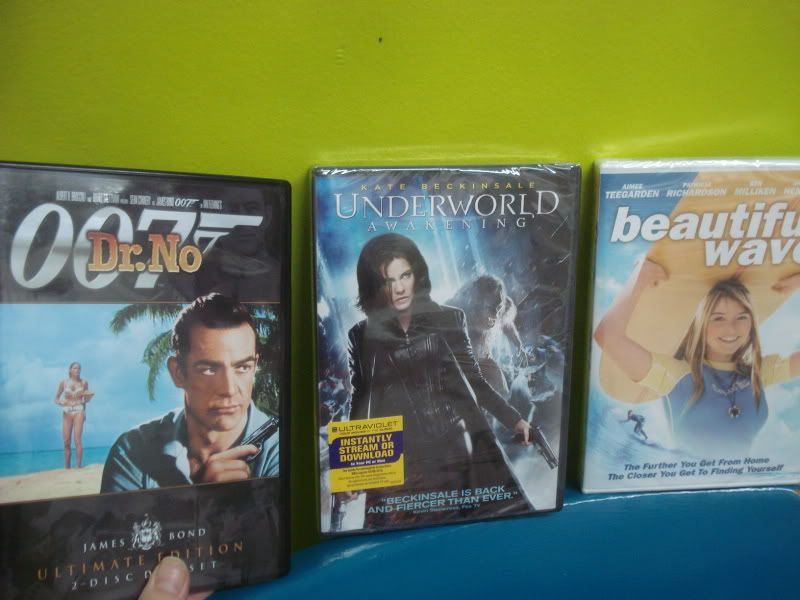 Shannon
Weekend Watching: I started my epic
BONDATHON
this weekend with Dr. No - I'm watching all the Bond films in anticaption of Skyfall this November. Also watched Beautiful Wave & Underworld Awakening for review. I love how all of them have a lot of blue on the covers, and likely lots of water. Fun times.
Suzie
I searched everywhere for this pen and had friends take me to a store downtown just so I could buy it. Turns out, it isn't food safe! Ugh... I still decorated a teacup saucer with it but it looks like my dream of making my own dishes is just never going to happen. I can still decorate some and use them for my foodie photos, as long as the food doesn't touch the drawing. Argh!!!