Jamie
I love this time of year in the garden. Everything is starting. Everything is full of promise. I'm so glad we put in a white lilac bush a couple of years ago. The smell is so wonderful, I had to bring some of it inside to enjoy on this wonderful Victoria Day (aka May 2-4) weekend! I hope you both are enjoying the long weekend too!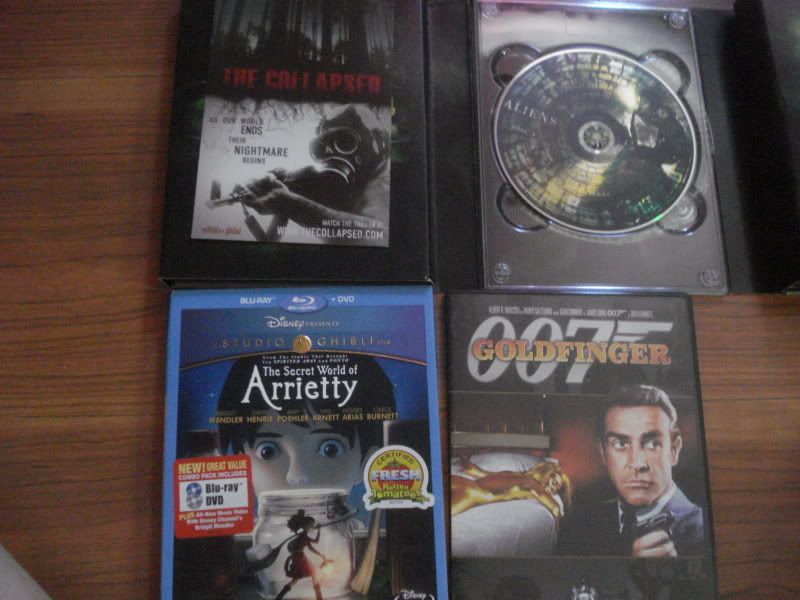 Shannon
Weekend watching has me in full manathon-ing effect as I'm concurrently going revisiting both the Bond Franchise (Goooooooooooooldfinger!) and Alien series with Aliens. I love that movie. So much. Also got to re-visit Secret World of Arrietty and wow, that means the only new film was The Collapsed for and upcoming DVD review in a few weeks as I'm trying to get a bit ahead. Oh my, me....trying to get ahead! WOW!
Suzie
Having a quiet weekend while Reg studies. Turns out the only way I turn to journaling is when I am trying to be as quiet as possible. I have been trying to figuring out where I want to take my foodie blog next. I have been very scattered lately which before was OK but not anymore. I really feel the need to get focused now. The process was very revealing.