Jamie
Shannon and I had an awesome time hanging out yesterday. We decided to watch something from Netflix and considered everything from You Got Served to a Sherlock Holmes series but somehow when we landed on Megamind as an option, we knew it was the one to go with. This movie was so much fun. There were so many good moments I'm still giggling!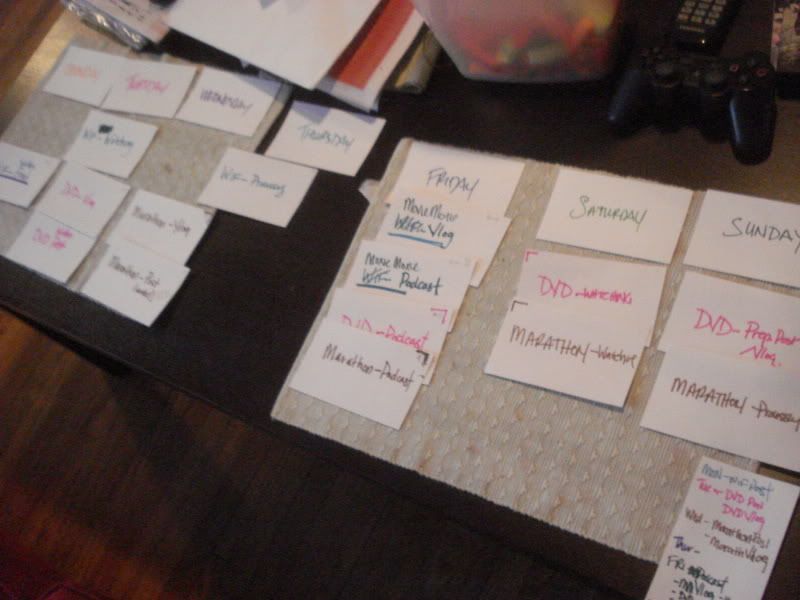 Shannon
I've been working on some reformatting, repackaging and scheduling the content over at Movie Moxie and wow, I was just running into a few stumbling blocks but thankfully Jamie looked at it with me today and help identify the monkey wrench and find it a new home/name/definition (Thank you Jamie!). It was awesome. It's wild to see how it all come apart and together with index cards!
Yesterday I wore my alien hat to the library and picked up some books and DVDs for the weekend. With Reg studying all weekend long, I thought these would keep me busy. So far The Beaded Edge looks the most promising, it's like crocheting with beads, so cool!
I also have to include this surprising autograph by Loreena McKinnett! Yes, I screamed when I saw it! Reg told me the day before she was going to be at his place of work but he had to go to a meeting and would miss her being there. I realized just how much that woman has inspired me over the years and was really shaken. Then a friend of Reg's asked her for an autograph for me (what a sweetheart) and I freaked when I saw it! An absolutely amazing moment for me so I had to share it too.