Jamie
The reference library is doing some reconstruction and I love, love, love, that outside on the protective plywood they have these beautiful word murals, rich with Canadian poetry as well as quotes from science and literature. I spent quite a time gazing at the walls. People surely thought I was mad.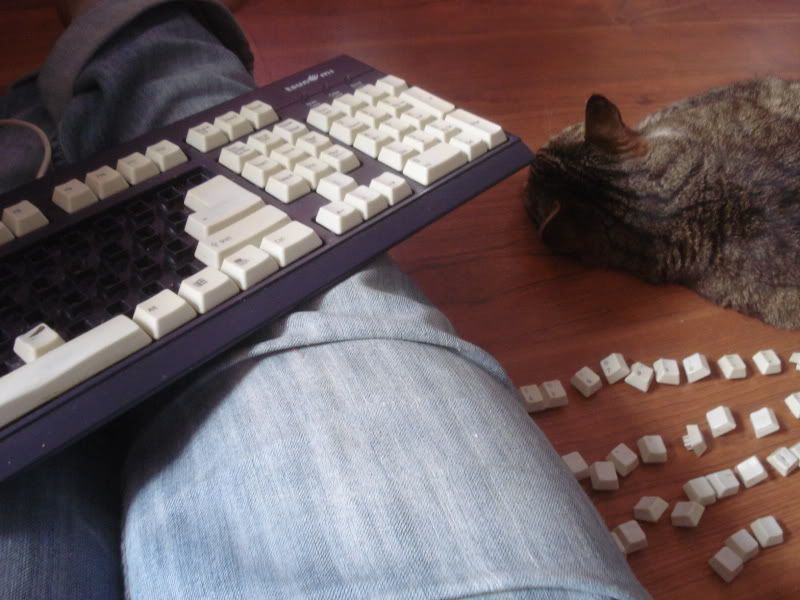 Shannon
Ah, keyboard cleaning. Something I do not often enough by the amount of crap I had to clean from it! It feels a lot better to have it nice and clean - it's just one of those things that when you are superbusy it rarely gets done.
Suzie
My confidence working with resin is growing. I completely encased a Thai chili in resin for making a pendant. I have been wanting to do this forever! Work with organic material and turn it into a pendant. I don't know why. Perhaps because it is so challenging. I took one step closer yesterday on Crafty Friday.