Jamie
I've lived in Toronto forever and seen Queen's Park a zillion times but always walked around it, not on the actual land. One night Justin and I decided to do just that and the timing couldn't have been more perfect. My breath was taken away by the sight of these blooming trees. I have dreamed of seeing trees just like this blooming in Japan. Imagine my amazement when I read the plaque and discovered they were, in fact, a gift from Japan. It's amazing what you see when you change your route!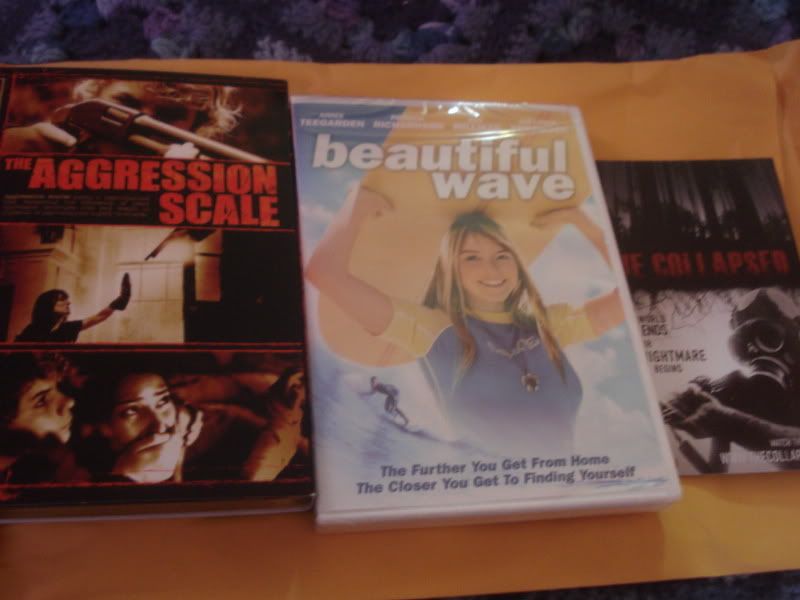 Shannon
Mail call Mail call! I loooooooooooooooooove getting stuff in the mail - especially movies, so it was awesome for these to grace my presence for review :)
Suzie
I just love this photo, had to share it too!
I made another shopping trip and vlog update and I am learning how to hack my video program (which is very out of date) to add photographs with voice overlay. Thanks to Jamie I tried adding annotations in YouTube which is awesome! Too bad you can only add video links but that it still very cool. As you can see by how I am dressed, it is still bloody cold here. Only 7C when I went out on my little shopping trip. Guess we are just skipping spring this year.