Jamie
The first gallery that we went to in Paris was the
Rodin Museum
. When we walked into the gardens, I cried. This was the moment I knew we were really here, in Paris, experiencing art that I had only read about. And this museum was truly special. I was captivated not only by the sculptures but also by their placement, each piece becoming a moment of theatre, a dance, a statement. I will never forget this experience.
By the way, the best advice we received was to buy the Paris Museum Pass. It's not just about adding up the sum of the admission fees. It's also the incredible time you save with bypassing the line (so worth it just for that - especially at the Louvre!) Add to that the increased chance that you'll pop into a museum you might have otherwise ski;;ed (we did that) and access to decent washrooms (yes, I think about these things) - it's well worth it!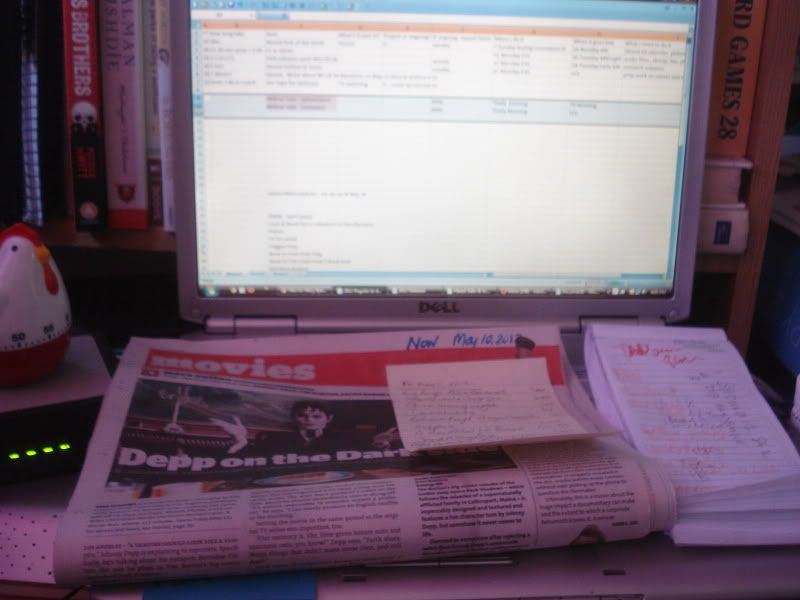 Shannon
A regular scene at Shannon's computer: film listings and lists :)
Suzie
I have been getting very frustrated with crafting and should I do Etsy and am I ever going to make money... Blah blah blah. Then made a smooshed watermelon yesterday. Just feel like giving up on being crafty which makes me sad. Yet it's "sticky" for me. Maybe I should just do this fun and let go of trying to sell stuff on Etsy? Trying to sell is all about fear of poverty for me. Maybe letting go of Etsy would be the most fearless thing I could do? So complicated!