Jamie
I still can't believe that I'm in Sedona and have just spent the day immersed in horses! This is me and Lilly after a very powerful experience of connecting with one another and walking around together. She has been a beautiful reflection to me of a deep aspect of myself. I am so thankful for this experience and can't wait to share in more detail and in more ways!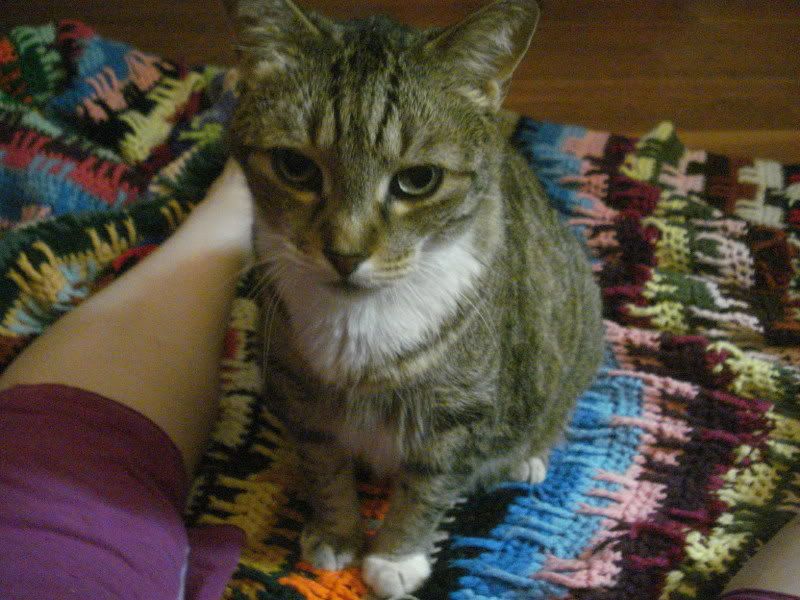 Shannon
I've been trying to do my winter/summer crossover storage/apartment layout for a while now and the heat that hit this week (the fan is on all the time now!) made me realize it's now or never. So, I washed my blankies and this one needed some mending before going away for the year. Who decides to help out? That's right - my cat loves to be in the action. Thankfully she conceded to be moved OFF the freshly washed/in the process of being mended blankie without much fuss.
Suzie
Mom really wanted me to plant some of these bush green beans and I was shocked I could actually find some at Sobey's on Friday! Once Reg tackles the jungle growing in the backyard, I will figure out where to plant them.