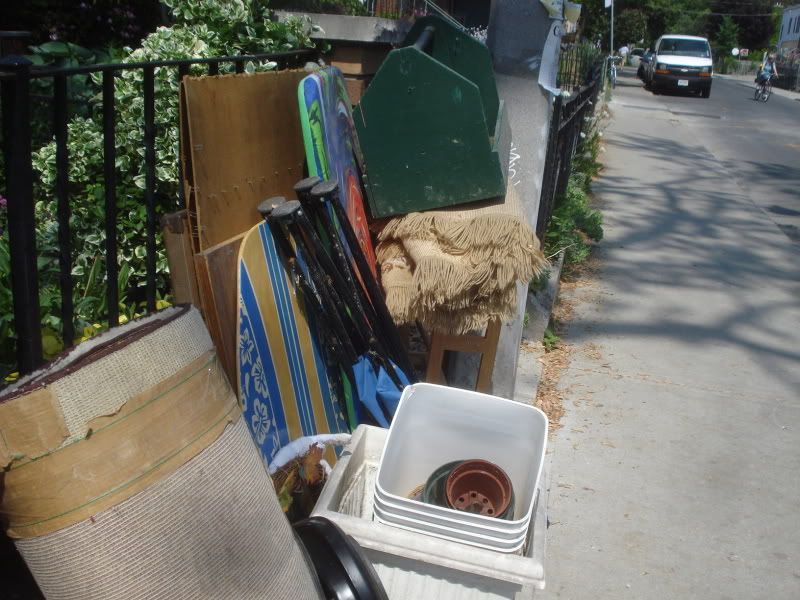 Shannon
Sometimes you just never know what you are going to run into when you pop out to the store! Looks like remnants of a move that didn't *quite* make it.
Suzie
There is a scene from Joe vs the Volcano where the sole of his shoe is tearing off and he says, "I'm losing my soul." I have decided to duct tape the sole of my hut bootie together because it started falling off and I nearly fell down the stairs a few times with it flapping around.
Reg really wants me to get a new pair now but they don't seem to be on sale at Mec right now but I have to get new super-warm slippers. Researching begins...