Jamie
Now that I've posted my
Paris Slideshow
, I'll share what I actually did yesterday: go to The Avengers with Shannon and Justin. It was ridiculously hard for us to decide between regular theatre and UltraAVX and I'm glad we picked the latter - the sound was awesome and the experience totally immersive. I really enjoyed the movie. It was nice to be enjoying one of the pleasures of home!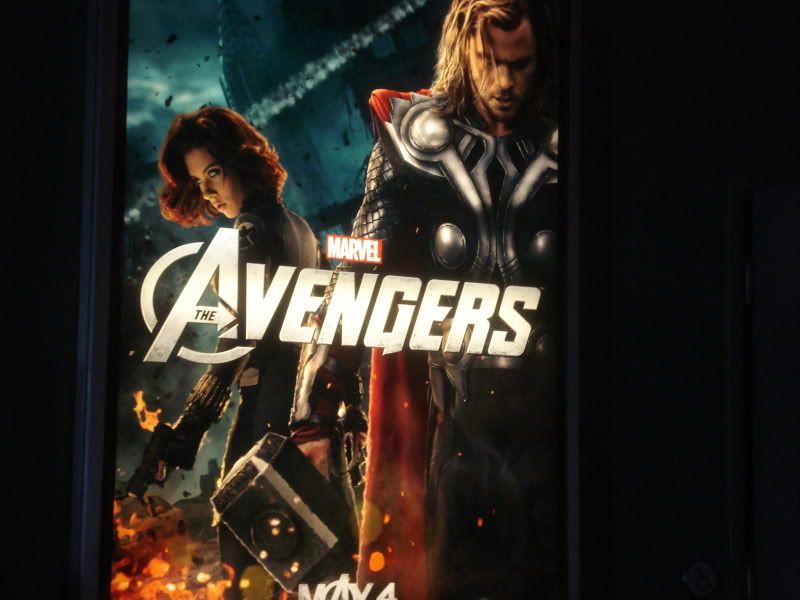 Shannon
More Avengers Fun! It was great to get out to see this with Jamie & her honey yesterday and although I'm still processing the film it was great to spend the time together. And dang, that AVX theatre is pretty freaking awesome.
Suzie
Sadly I spent the morning and early afternoon of Crafty Thursday grocery shopping for the long weekend. I did still have time to finish off some crochet projects like this alien applique I have been working on. I added it to a hat and Reg loved it! I am going to wear the hat today. Yes, I will show photos soon but yesterday was about the "process." Oh and I also closed my Etsy store and feel a million times better. It was just causing too much stress. I just want to have fun and do my own thing so I am good with it now. Thank you both for your help on that matter! I just have to believe we will be OK financially, even without the store.