Jamie
Not a terribly good picture of what was actually a terribly good meal!
Jerk chicken
, sweet potato
latkes
and papay salad. I think we said, "Mmmm..." with every bite! It was a beautiful, long day of good, good work and so wonderful to finish it off with a delicious dinner.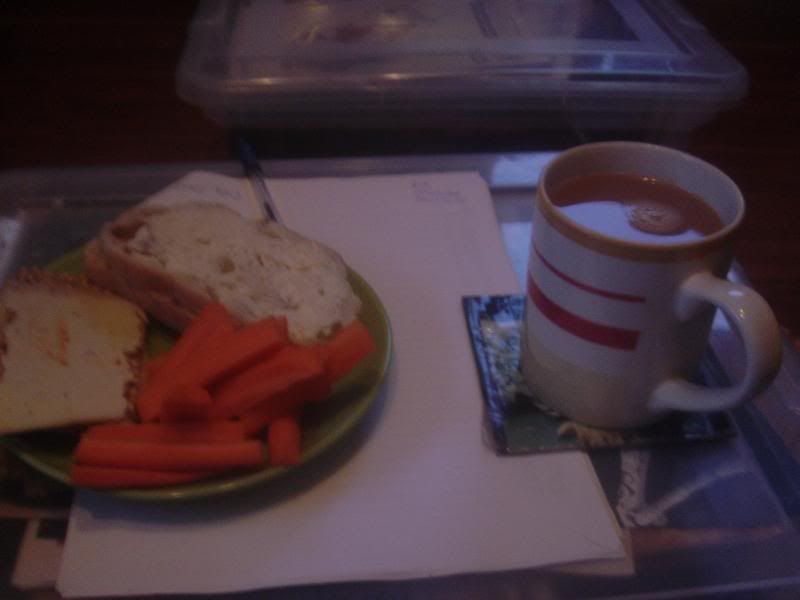 Shannon
Okay...so I meant to have broccoli and something for dinner...but I ended up with mini farmer plate. I think my meals are a bit off kilter these days!
Suzie
For this photo yesterday there was no point saying cheese. Say "buttah!" instead! Yup, worked on the puff pastry video all day yesterday and I am still not done. It has been an interesting journey so far, filled with drama, decisions, stress and oh so much butter.