Jamie
Justin and I have officially signed up for guitar lessons and guitar rental is included! Yesterday we went in and were able to try out several guitars and bring home the one that felt right to us. I tried this one and a beautiful black steel string. It was hard to let that other one go but the steel is so hard on the fingers! Plus, I just love the sound of the classical guitar - though so far with my little hands making a good sound has been a bit challenging. We had a great time sitting down last night just trying to learn a few chords.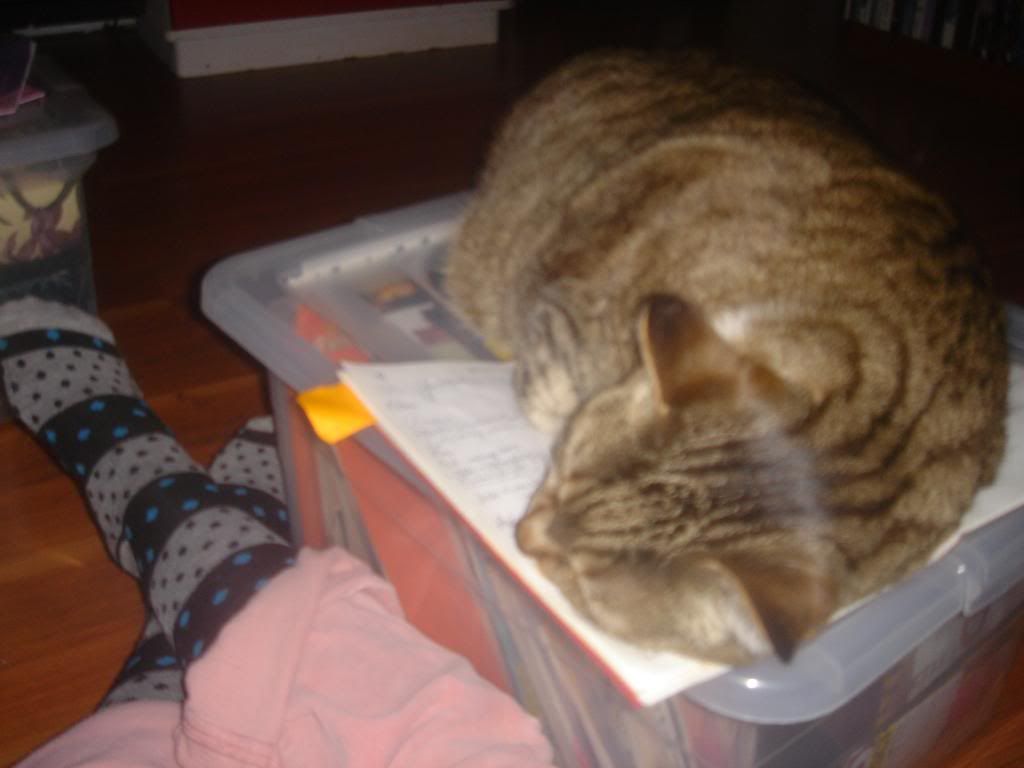 Shannon
Oh the challenges of trying to organize, plan, journal at home. You get up to make a tea...and someone gets *all cozy* right where you are working. Sigh.
Suzie
I know you both probably saw this photo of my new hair cut and colour but it was the only photo I took yesterday. I did do
a video of me drinking coconut water live
for the first time as well but I like having this photo of me in my kitchen. I even used it to replace the "raw!" edgy profile I had been using. Mostly because I wanted to show off my new look. I am very happy with it, especially the cut.